What would you do if you met a royal? Perhaps a curtsy? Or maybe a bow? One adorable youngster gave the Catherine, Duchess of Cambridge a greeting truly fit for royalty.
After meeting the former Kate Middleton at the King's Cup regatta on the Isle of Wight on Thursday, the young girl handed the duchess a bouquet of pink flowers, but that wasn't all.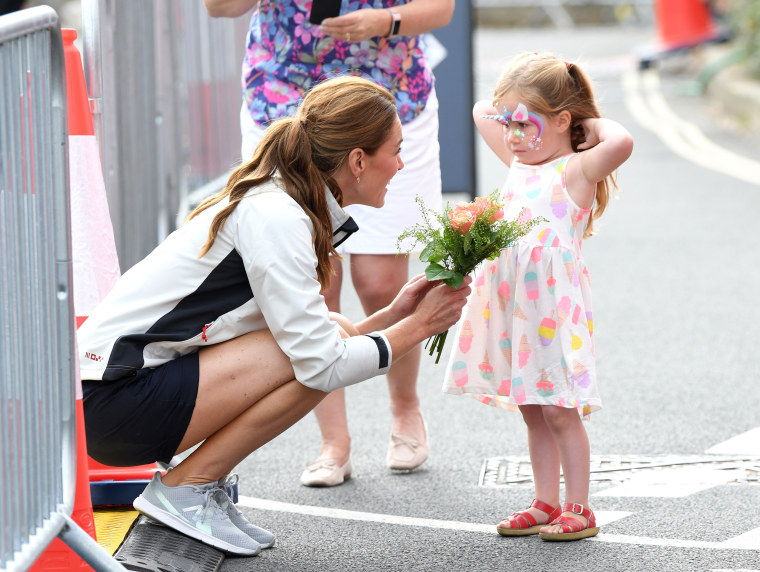 The duchess, who dressed casually in shorts and sneakers for the Royal Foundation's regatta, kneeled down to admire the girl's elaborate unicorn face paint — complete with a horn! — and an adorable ice cream-printed dress.
But then the kiddo did something unexpected, yet fit for the royal family: she performed a dramatic, theatrical bow before the laughing duchess.
Luckily for all, the sweet moment was captured on camera.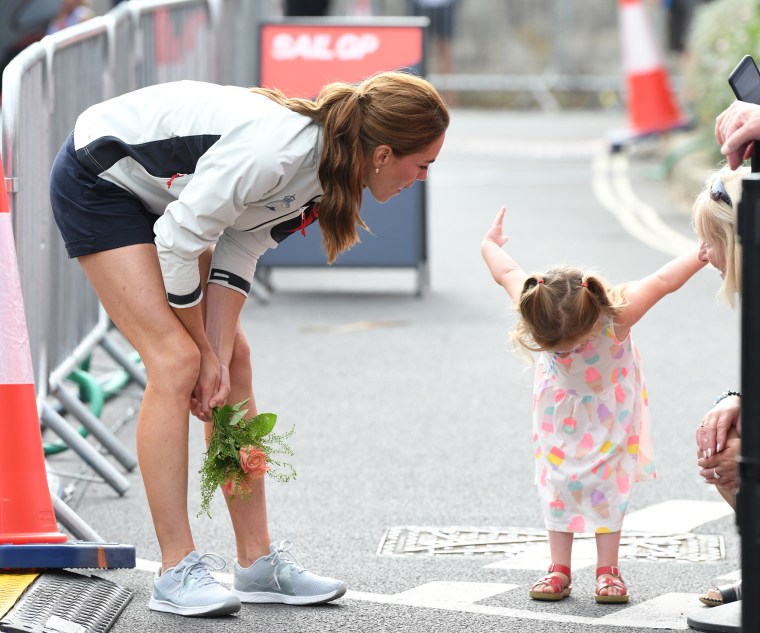 Of course, Middleton is no stranger to the antics of kids.
Her own daughter, 4-year-old Princess Charlotte, stuck her tongue out to the crowds before the regatta's awards ceremony, while future king Prince George, 6, looked adorable donning a captain's hat.