Monday night's presidential debate is expected to draw more viewers than any political showdown in history, and we already know about one group who'll definitely tune in to the must-see TV event — the cast of "Saturday Night Live."
The sketch comedy returns for a new season this weekend, and Kate McKinnon, who regularly channels Hillary Clinton on the show, assured us that the whole gang will be gathered around the TV.
"We're watching from the office, as a group," she revealed on TODAY. "This is our work — this is the work of being an American citizen — and so we're going to do it together in the office. Hopefully there will be popcorn, maybe pizza."
And definitely some laughs, because as they mine the debate for material to use on "SNL," McKinnon plans to try out her Clinton lines in real time.
RELATED: Watch 'SNL' spoof Hillary Clinton's presidential campaign announcement
"Whenever I do watch her, I repeat all the sentences that she says — so yes, there will be some of that," she explained.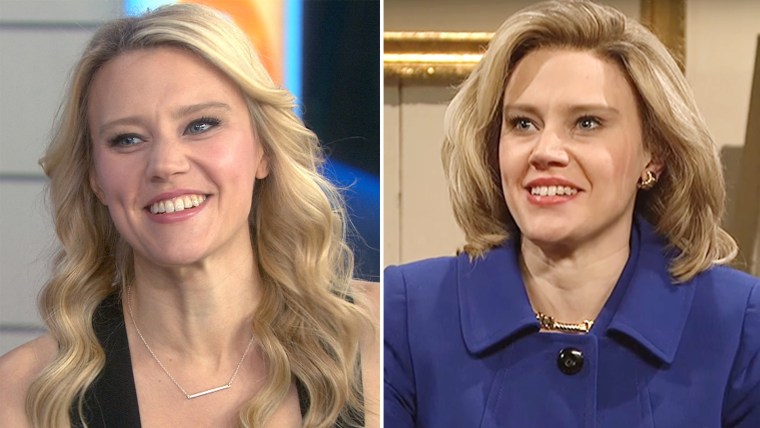 McKinnon fully expects to find some good jokes in what the Democratic candidate has to say, and maybe some not-so-unintentional humor, too. After all, Clinton is quite the comedian, as far as the Emmy winner is concerned.
RELATED: From Palin to Clinton, 'Saturday Night Live's' 10 funniest political impressions
"She's got a wonderful deadpan," McKinnon said after watching the politician perform in the latest installment of Zac Galifianakis' "Between Two Ferns." "She's actually a very good comedian. She came on ('SNL'), and we did a sketch together. She read it for the first time, and we just looked at each other like, 'Oh, my god! She's really funny.'"
See how Clinton and Donald Trump fare in the debate Monday night at 9 p.m. ET, and see how it all plays out on the premiere of "SNL" Saturday at 11:30 p.m. on NBC.
Follow Ree Hines on Twitter.