If your idea of a perfect Valentine's Day this week involves pressing play on Netflix's new season of "House of Cards," you might as well warm things up with Kate Mara's photo spread in GQ magazine.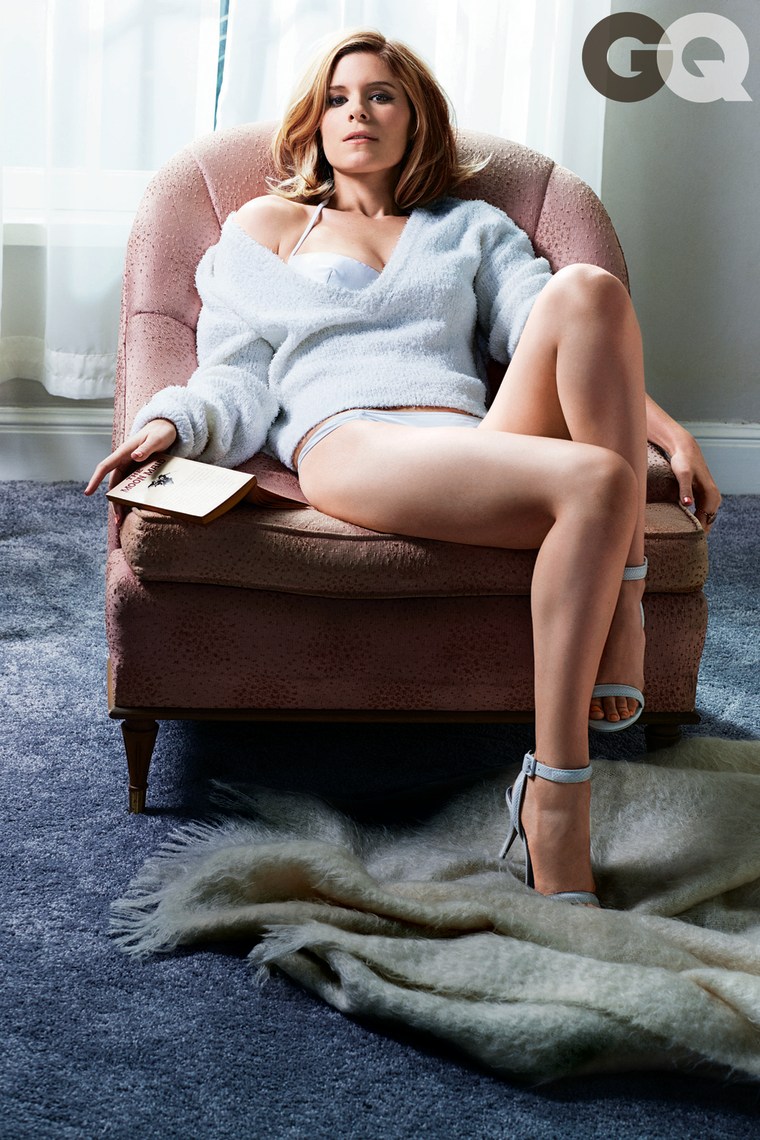 The actress, who stars as Zoe Barnes, the political blogger and season one mistress of Congressman Frank Underwood (Kevin Spacey), thinks season two of the series will be just as good — even though she hasn't seen it yet.
"(Show creator) Beau Willimon has a very big imagination," Mara told GQ. "And he and our writing staff, I think they really pulled through this season. Because it's hard to top all the things that happened last season. Last year, before season one came out, I had seen all the episodes; this year I haven't, so I'm just as excited to watch it like anyone else. Still, I think it's just as surprising and addictive. Hopefully, we'll see."
Before you get ahead of yourself on the whole Valentine's fantasy with the sexy actress in her underwear, you should know a little bit about what it takes to go on a date with Mara. Number one, don't be a football player. Her dad's family runs the New York Giants and her mom's family runs the Pittsburgh Steelers and she told GQ dating a football players hits too close to home.
For those lucky enough to get a date, she just wants "a veggie burger and fries and a glass of wine, and to talk about politics."
No wonder things went south with Frank Underwood — he's a hardcore barbecue man.