Goldie Hawn and Kurt Russell recently celebrated their 34th anniversary and no one was more excited than the couple's daughter, actress Kate Hudson, who shared a sexy '80s throwback of the pair on Instagram.
"My #tbt is these two love (birds)! Mama Goldie and Pa killing it 80's style," wrote the 37-year-old "Mother's Day" star.
Hudson continued, "I forgot to post a note on my parents 34th Anniversary so I figure why not now. A belated happy one my dear parents. Love you madly, deeply, profoundly."
Sparks flew between Hawn, 71, and Russell, 66, on the set of the 1983 comedy "Swing Shift," and they've been together ever since.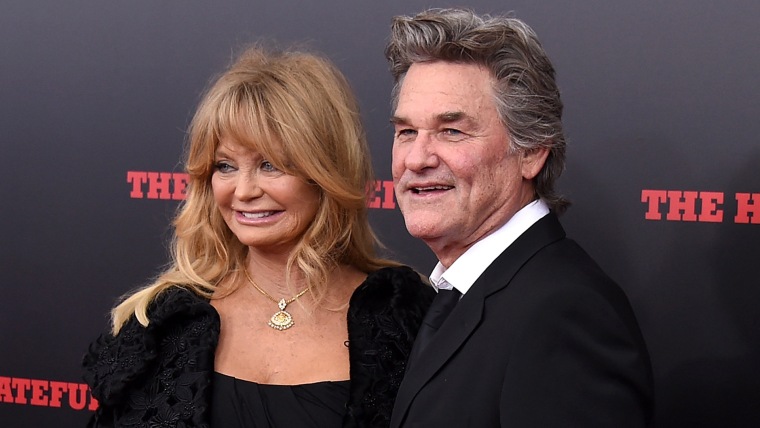 The Hollywood legends raised three kids together —their son, actor Wyatt Russell, 30, and also Kate and her brother, actor Oliver Hudson, 40 — Hawn's kids with ex-husband Bill Hudson.
Last September, Hawn revealed the secret behind their decades-long romance — never marrying!
"Marriage is an interesting psychological thing," the "First Wives Club" star told the hosts of the British talk show "Loose Women." "If you need to feel bound to someone, then it's important to be married."
RELATED: Goldie Hawn reveals secret to 33-year relationship with Kurt Russell
But, said Hawn, if you've got enough money and a sense of independence, "there's something psychological about not being married. It gives you the freedom to make decisions one way or the other."
The twice-divorced Oscar winner, who stars opposite Amy Schumer in the upcoming "Snatched," said her long union with Russell works because both choose to be together.
"For me, I chose to stay, Kurt chose to stay, and we like the choice," said Hawn.
We like the choice, too!
Happy Anniversary, Kurt and Goldie!