Oliver Hudson had a pretty strong reaction to his sister Kate Hudson's latest Instagram post, but she doesn't seem remotely fazed by it.
On Tuesday, Kate shared a series of sexy poolside photos with the caption, "Suns out, buns (and huns) out ☺️☀️." She also added the hashtag #summerready.
In the first picture, the star stands in front of a pool in a skimpy bikini bottom holding a book in front of her bare chest.
The fifth photo gives a view of the "Almost Famous" star's mostly bare backside.
Oliver commented, "Jesus no Kate!"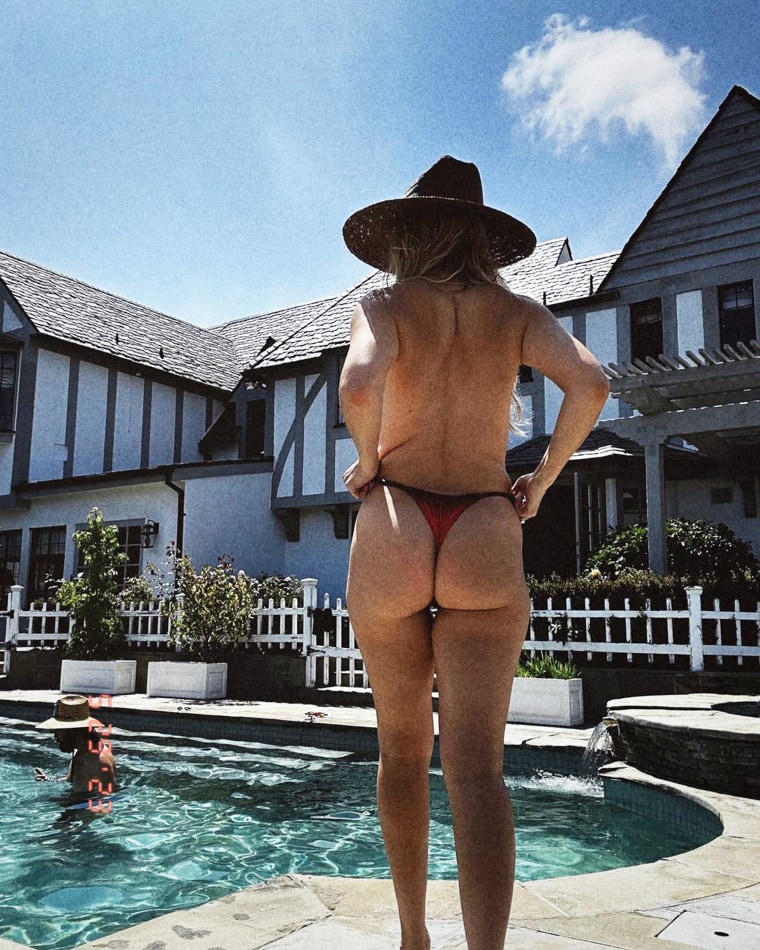 However, Hudson didn't seem to care and fired back, "@theoliverhudson 😂 Summers just begun Oliver… it's gonna get wild. You should unfollow."
The actor's followers seemed to get a kick out of the siblings' banter and shared their own reactions in the comments.
"Every brother's worst nightmare. Cover your eyes 😂," one wrote. "That is such a brother comment 🤣," another said.
Another Instagram user pointed out that Oliver Hudson has a photo of his own bare backside on his profile. "I love that he comments this as his profile picture is of his a-- 😂," they wrote.
One social media user suggested that Oliver Hudson should post a series of sexy selfies in response to Kate's post. "Your move, bro," they wrote.
Oliver wasn't the only celebrity to weigh in on Kate's sultry photos. Paris Hilton commented with her signature phrase and wrote, "That's hot🔥."