When Kate Hudson went trekking through the wild with survival-adventurer Bear Grylls, it wasn't all rock-face repels, snowy hikes and dark tunnels. He also treated her to a two-course dinner.
But as she explained during their Friday visit to TODAY, those courses consisted of pigeons and ants.
"I have to say, the pigeon was actually really good," Hudson admitted. "And the ants weren't bad at all either."
But the problem came just after eating the ants.
"It just felt like these little tiny things [stuck] in the back of your tonsils," she said.
Actually, despite the less-than-appetizing aftereffect of the ants, the 36-year-old actress wasn't very squeamish about any part of the extreme experience.
"I never said I'm out of here, but I definitely thought I'd be less fearful," she said.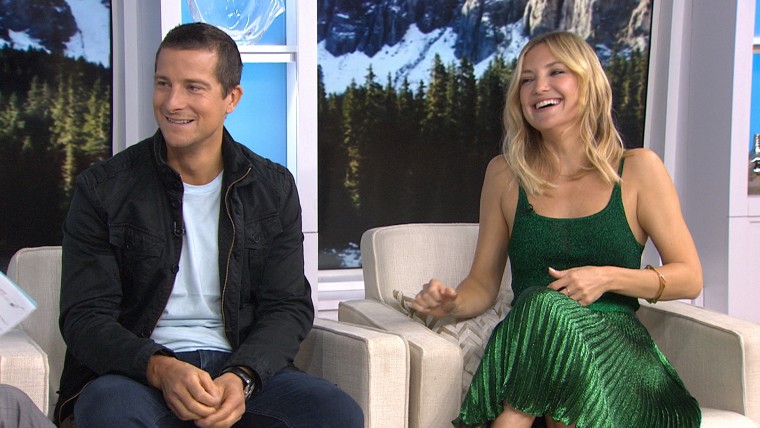 Grylls didn't sense any fear.
"She's being modest," he insisted. "She's incredible; she's fearless, brave and threw herself into it all."
See for yourself when the new season of "Running Wild with Bear Grylls" kicks off July 13 at 10 p.m. ET on NBC.