/ Source: TODAY contributor
The stress of a very public divorce played out in the tabloid press is starting to take a toll not only on Kate Gosselin, but also on her eight children.
The revelation came during an often emotional interview Gosselin gave to TODAY's Natalie Morales for a one-hour special, "Kate: Her Story," that will air Monday night on TLC. Morales shared excerpts from the interview and her own observations Monday on TODAY.
"She said some of the kids are starting to show signs of stress and behavioral changes," Morales told TODAY co-anchor Meredith Vieira.
'You tend not to trust'Morales said that Gosselin said that she has become more isolated and alone since the breakup, as people she once trusted have rushed to cash in on the stories they've peddled to the tabloid media.
"You look around and very close, trusted people who you swear on your life would never ever, ever cash you in, for lack of better words, and those people do that," Gosselin told Morales. "When people leave your house and tell completely different stories, you tend not to trust people."
Morales asked, "Who do you have on your side now?"
"A very, very small group of people," Gosselin replied.
"How is this affecting you all that we don't see?" Morales asked.
"I'm awake in the middle of the night thinking, 'Am I making the best decision?' " Gosselin said, brushing away tears from emotions that are still raw.
Jon apologizes
A major source of stress has been her estranged husband, Jon Gosselin. After making hurtful personal comments about Kate, Jon also blocked the filming of a planned "Kate Plus 8" show on TLC and withdrew $230,000 of the $231,000 they had in a joint account meant to pay the mortgage and household expenses.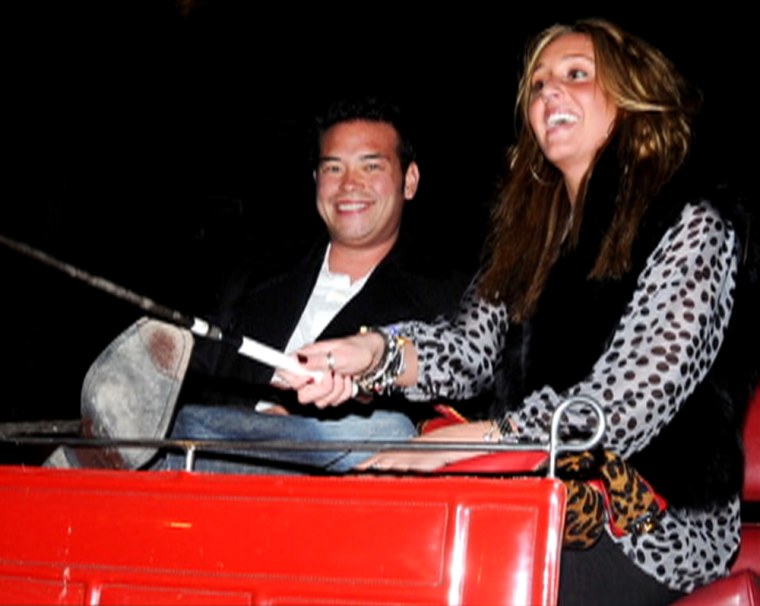 Jon also seemed to flaunt his affairs, and took up with his new, 22-year-old girlfriend, Hailey Glassman, in a very public way.
But Sunday night, Jon sat down with the cameras rolling in a New York City synagogue with celebrity Rabbi Shmuley Boteach, who was once Michael Jackson's spiritual adviser.
Dressed in a dark suit and without his diamond ear studs, Jon appeared remorseful for hurting Kate.
"I do apologize to Kate," he told the rabbi. "I am sorry for doing the things that I did, and I do ask for her forgiveness ... I have to be accountable for my actions."
As an explanation for what caused him to act the way he did, Jon said, "It's hard for a man to stay home for two years and change diapers and make meals and deal with doctor's appointments and all the stuff that you expect your wife to do."
Five too many?
Jon denied rumors that he's split with Glassman, but he did admit they've decided to turn the heat down on their romance. "We've decided not to take a break, but to just slow things down," Jon told Boteach.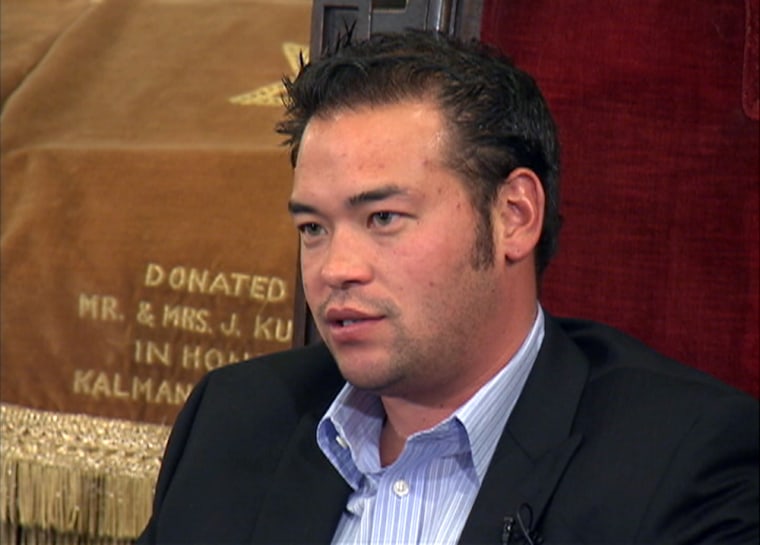 Kate managed to laugh at herself when she told a story about growing up in a house with four siblings.
"I'm famous for telling my mom growing up, 'Mom, five kids is too many, you lose something in the details,' " she told Morales.
"Ironic," Morales said.
"Ironic, yes, and she reminded me of that when I ended up with eight kids and she said, 'Do you remember what you always told me?' "
Clearly, Kate Gosselin remembers.
"Kate: Her Story" airs Monday night at 9 p.m. (ET) on TLC.