Get ready for another season of famous faces, feuds and firings! "Celebrity Apprentice" will soon return for a whole new batch of big business drama.

But before the bad behavior and charity competitions hit the small screen, boss Donald Trump stopped by TODAY to reveal the list of stars who'll fill the seats in the boardroom.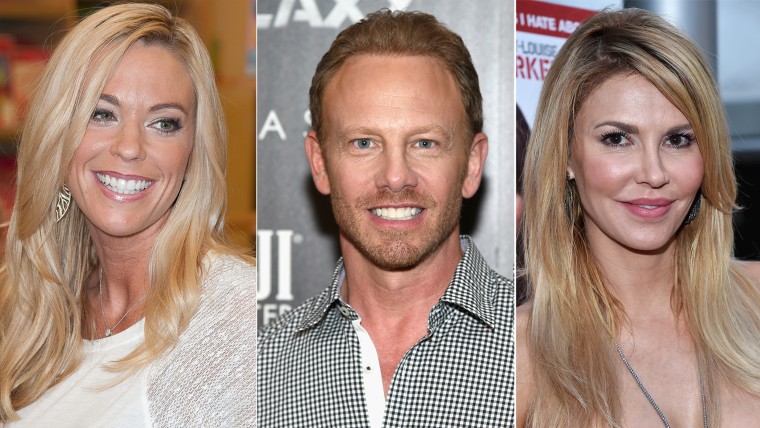 They are:

Reality TV star and mom of multiples Kate Gosselin

"Sharknado" star Ian Ziering

Actor, musician and reality star Kevin Jonas

Reporter and talk show host Geraldo Rivera

Brandi Glanville of "The Real Housewives of Beverly Hills"

Gold-medal gymnast and "Dancing With the Stars" winner Shawn Johnson

Sig Hansen, who captains the crab boat Northwestern on "The Deadliest Catch"

Actress Vivica Fox

Comedian Gilbert Gottfried

Actor and reality TV star Lorenzo Lamas

Talk show host Leeza Gibbons

Actress and former Miss USA Kenya Moore

Major League Baseball outfielder Johnny Damon

Former NFL wide receiver Terrell Owens

Keshia Knight Pulliam, who gained fame as Rudy Huxtable on "The Cosby Show"

And gold medal-winning snowboarder Jamie Anderson

But those aren't the only celebrities who'll make an appearance. Legendary comedian Joan Rivers, who took top honors on the show in season 8, filmed scenes for season 14 before her September death.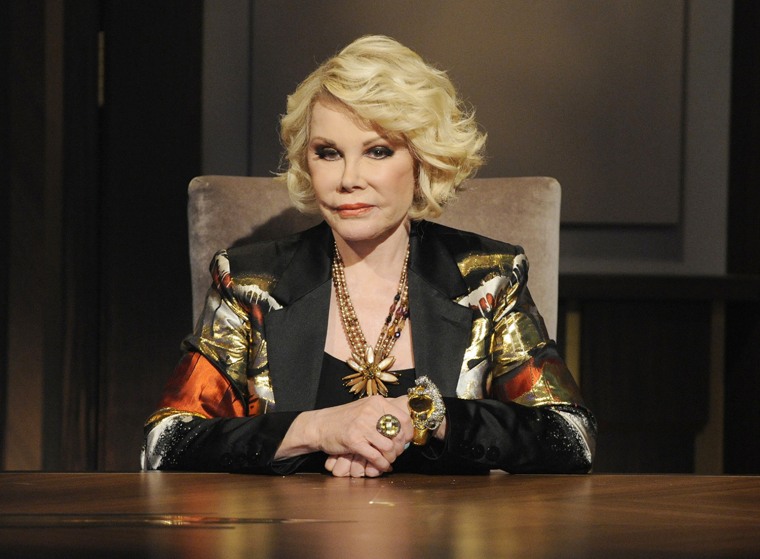 "Physically she was great, but she had an amazing mental strength," Trump said of the woman he considers to be one the best players to ever join "Apprentice." "I saw her a few days before she passed away, and I want to tell you, I said, 'She's going to live forever.' You looked at her — she was so strong and so vibrant."
Rivers will appear as a judge, sitting in for the boardroom boss' daughter, Ivanka Trump, in two upcoming episodes.
"She was fantastic!" Trump said of her final appearance.
He also revealed that there was some consideration given to cutting Rivers scenes following her death, but ultimately viewed the episodes as a way to remember her.
"We decided, in memoriam, we're going do something and honor her during those two shows," he told TODAY's Matt Lauer. "She was so good, and I think she would have liked it that way."
The new season of "Celebrity Apprentice" kicks off Jan. 4 on NBC.