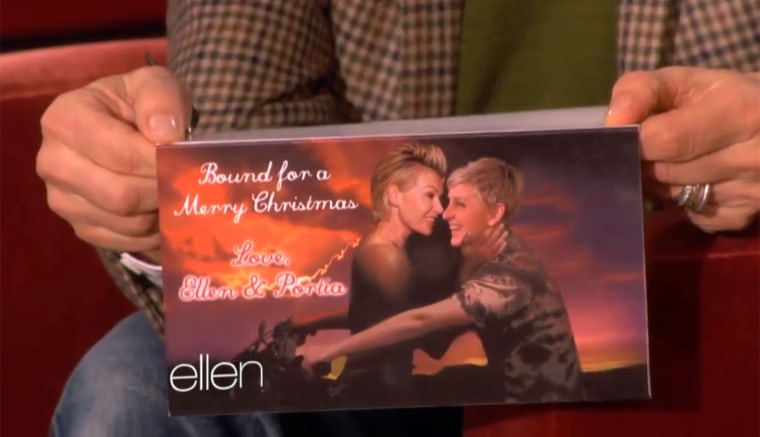 Kanye West's "Bound 2" video is truly the gift that keeps on giving: Around Thanksgiving, James Franco and Seth Rogen released a parody of the jaw-dropping original video; now, Ellen DeGeneres is offering her own spoof ... on her Christmas card.

The card features DeGeneres riding on a motorcycle, being caressed by her topless wife, Portia de Rossi; they're assuming the positions occupied by West and his fiancee, Kim Kardshian, in the video. The card reads, "Bound for a Merry Christmas" and "Love, Ellen & Portia."
"It's really only funny if you've seen the video," admitted DeGeneres, who premiered the clip when West guested on her show in mid-November. "So if you haven't, see the video."
Of course, Franco and DeGeneres aren't the only ones riffing on the video; two weeks ago "Neighbors" co-stars Zac Efron and Rogen (again!) posed topless in an Instagram photo that read "Bound 4."