While accepting the Video Vanguard Award during Sunday's MTV Video Music Awards, Kanye West said he felt "conflicted" about interrupting Taylor Swift at the 2009 VMAs.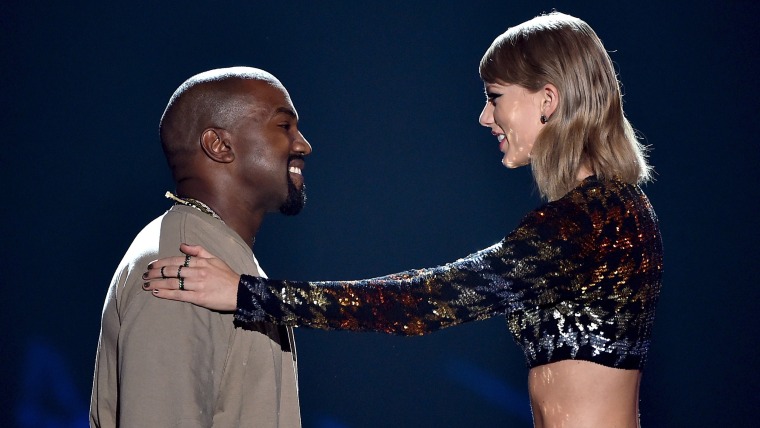 "I think, 'If I had to do it all again, what would I have done?'" mused West, while accepting the annual VMA for overall excellence in music videos.
MORE: 2015 MTV Video Music Awards recap: The most memorable moments — and winners list
Later in his speech, he came to this conclusion: "I just wanted people to like me more. But [forget] that, bro! [In] 2015, I will die for the art, for what I believe in. And the art ain't always gonna be polite."
Swift, who would win in several major categories (including Video of the Year) Sunday night, presented West with the Video Vanguard Award. She had been at a similar podium six years ago, when West protested her VMAs win for Best Female Video.
"I have been a fan of his, since I can remember, because Kanye defines what is to be a creative force in music, fashion and, well, life," Swift said Sunday, moments before West took the stage. "So, I guess I have to say to all the other winners tonight: I'm really happy for you, and I'mma let you finish, but Kanye West has had one of the greatest careers of all time!"
MORE: Best celebrity tweets, Instagrams at VMAs: Stars share behind-the-scenes pics
Seated next to wife Kim Kardashian West, the rapper grinned during Swift's tribute and thanked her for being "gracious," then adopted a more serious tone. He cited some of the turmoil he's experienced over the past six years, including being booed by tens of thousands of fans at a sporting event.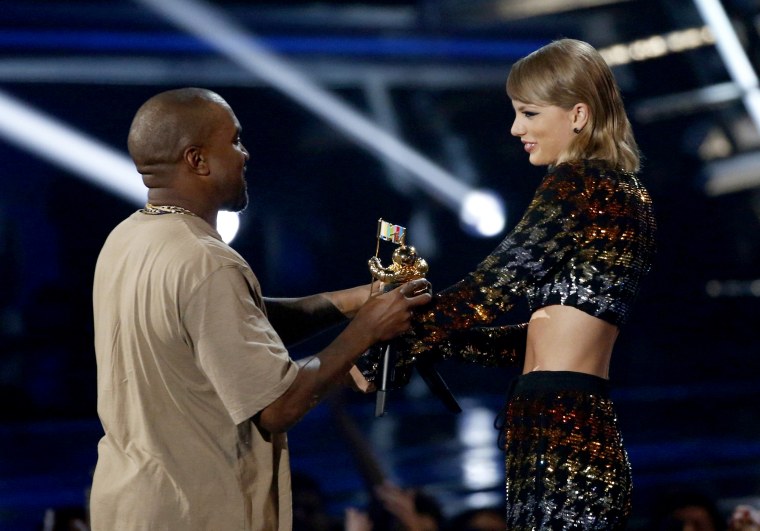 "You know how many times MTV ran that footage again, 'cause it got them more ratings?" West asked. "You know how many times they said Taylor was going to give me the [Vanguard] award, because it got them more ratings? I still don't understand award shows."
He lightened the mood from time to time, admitting to the crowd how he'd "smoked something" before his speech to knock "the edge off," and encouraged artists to express what they feel in the moment.
At the end of his speech, West spoke of even loftier aspirations. "As you probably could have guessed by this moment, I have decided, in 2020, to run for president," said West, who then dropped his mic.
According to Instagram, he may already have one endorsement in MTV.
Follow TODAY.com writer Chris Serico on Twitter.