Most potential contestants on "American Idol" stand on long lines for hours, hoping to be selected for that key on-camera audition with the judges.
Kanye West, we're going to assume, did not have to deal with any of that potential stress when he turned up to "audition" in front of Harry Connick Jr., Jennifer Lopez and Keith Urban over the weekend.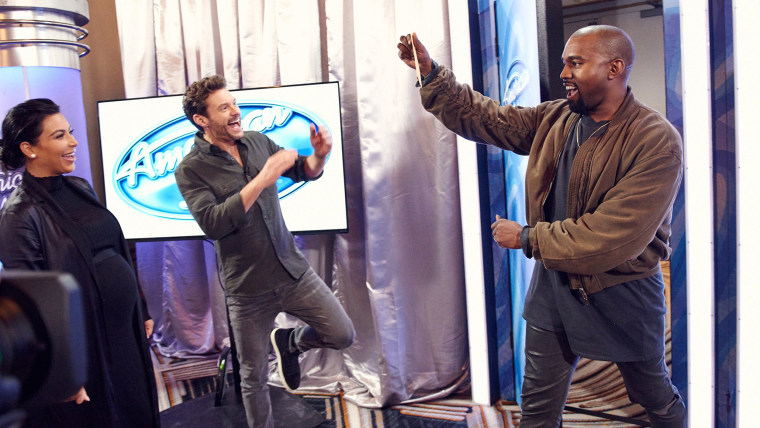 Instead, he strolled out on stage (wife Kim Kardashian was also on set, hanging out with host Ryan Seacrest and ensuring the whole thing got captured on Instagram) and launched into his 2005 hit "Gold Digger."
Did he get the "golden ticket" to Hollywood? What do you think?
So far, that's all we really know about his appearance — undoubtedly more will surface once the show returns to the air early next year for its 15th and final season.