Kaley Cuoco isn't about to let good food go to waste!
The "Big Bang Theory" star took to Instagram to share hilarious before-and-after videos of herself shooting one of the sitcom's famous dinner scenes.
In the first clip, Cuoco, 32, sits around a table with co-stars Mayim Bialik and Johnny Galecki amid boxes of Chinese takeout. As the other actors chat, Cuoco sits silently eating .... and eating ... and eating.
Swipe or click right to see the second video, filmed after the scene wrapped, which finds Cuoco alone at the table — and still eating! Even funnier, the "Big Bang Theory" crew is clearing the set all around.
In her caption, Cuoco poked fun at her big appetite.
"If you ever wanted to know what happens during our 'dinner' scenes, here are two videos that show the before and after. I always forgo lunch if I know we are shooting an eating scene like this one lol," she shared. "When you watch TONIGHT's all new @bigbangtheory_cbs episode, you will know I was quite satisfied."
She added,"Notice our crew cleaning up the props and throwing things away. The cast is moving on with their day. The scene is done. I'm wrapped. Time to go home."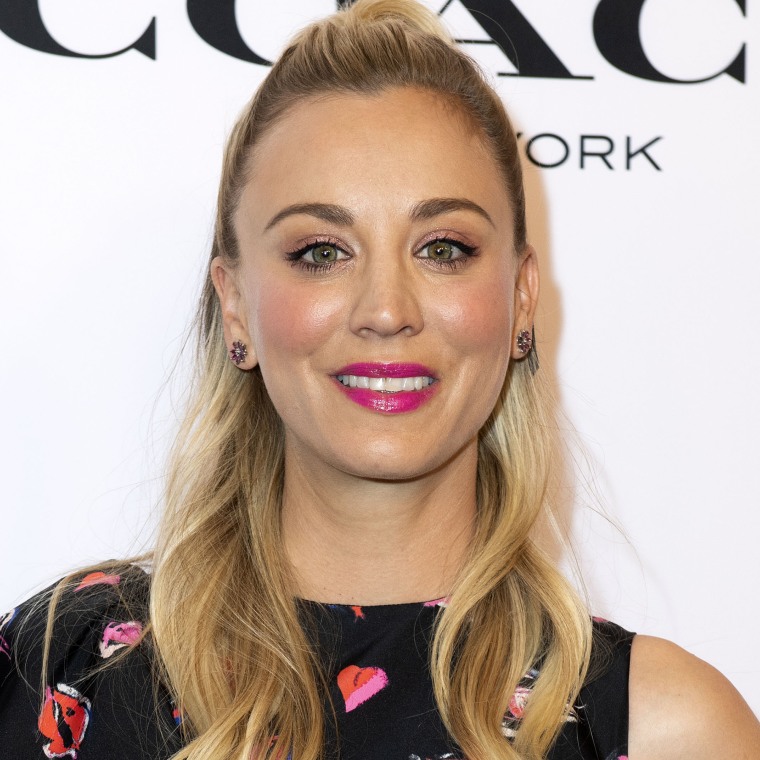 Cuoco also pointed out that the grub she was happily devouring had been "worked with" — meaning touched by the cast and crew — all day long.
In the comments, Cuoco's fans gave her two thumbs up for being an unabashed food lover.
"As if I couldn't love you more ... my spirit animal," one wrote.
"She's the first one to start and last one to finish!" another teased.
"I love the part where you're looking around to eat more. That just made my day," gushed a third fan. "Kaley is all of us"