It's been 14 years since actor John Ritter died suddenly at age 54, but his former co-star Kaley Cuoco has absolutely not forgotten him.
In an Instagram post she put up on Sept. 11, the anniversary date of his 2003 death, Cuoco remembered her on-screen dad from "8 Simple Rules for Dating My Teenage Daughter" extremely fondly:
Ritter, who broke big while starring in "Three's Company," was in the middle of a big career comeback with "8 Simple Rules" when he was struck down with an aortic dissection during a rehearsal. Rushed to the hospital, he was initially diagnosed with a heart attack and died during surgery to repair the rupture in his heart. He would have turned 55 that Sept. 17.
Meanwhile Cuoco, who now stars on "The Big Bang Theory," had her own breakthrough on "8 Simple Rules" as the oldest child in the family.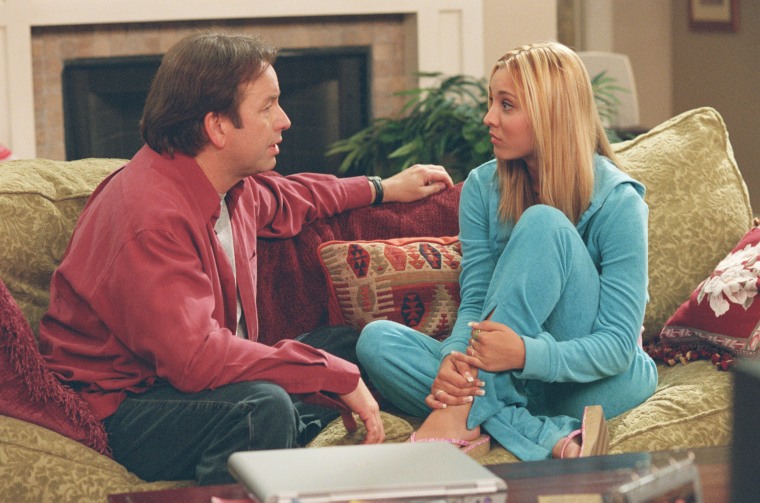 The show had taped three episodes of its second season before Ritter's death, and after a hiatus the series returned and addressed the character's death as well. It ran for three seasons before being canceled in 2005, and Ritter received a posthumous Emmy nomination for his role on the show.
Ritter may be gone too soon, as one commenter notes on Cuoco's post, but clearly his memory — and the laughs he shared — live on.
Follow Randee Dawn on Twitter.