Although "Big Bang Theory" star Kaley Cuoco was hesitant to discuss the nature of her relationship with co-star Johnny Galecki in the aftermath of her divorce from Ryan Sweeting, she revealed that she and Galecki share a bond when the cameras stop rolling.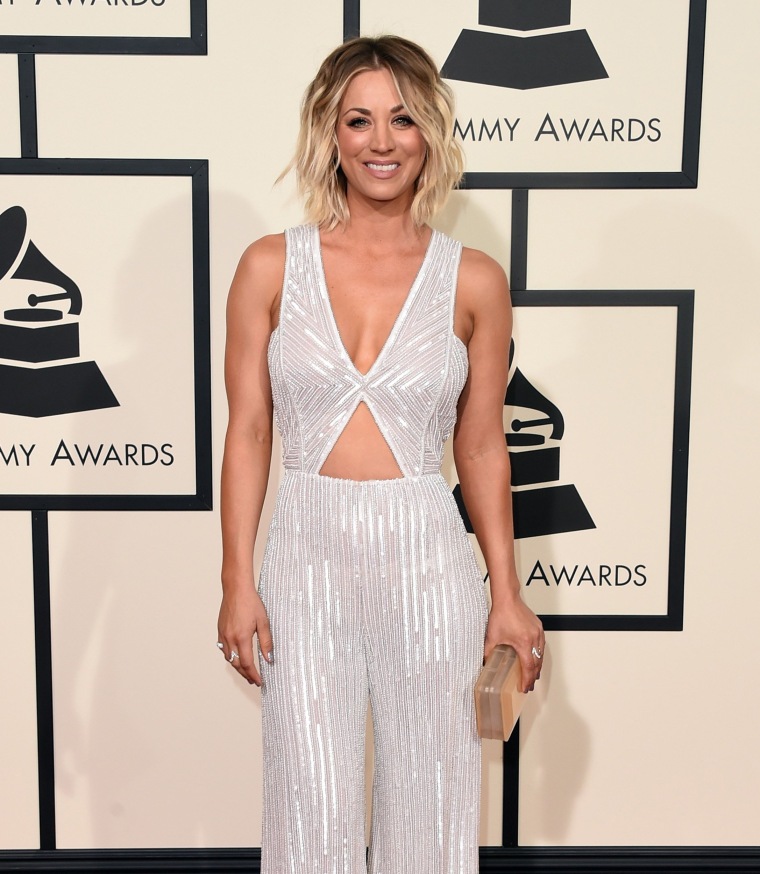 "Johnny and I are very close now, but the worst part about that is I don't want stories like that, especially during this divorce, to hurt my ex," Cuoco told Cosmopolitan, which features the actress on the cover of its April edition. "We have nods with each other. Johnny and I do this thing like a nod that says, 'I got you. I get it.'"
RELATED: Kaley Cuoco talks divorce and one big wedding-related regret on 'Ellen'
Cuoco and Galecki — who play Penny and Leonard on "The Big Bang Theory," respectively — dated in secret for two years, but split in 2010. And while they appeared chummy at the People's Choice Awards ceremony in January, Cuoco insisted to her Instagram followers that while Galecki was "#mydate," they were "#notdating."
After Cuoco and Sweeting dated for three months in 2013, they got engaged that September and married three months later; they split in September 2015.
RELATED: 12 celebrity couples who dated on TV — and became an item in real life
"[What happened with Sweeting] changes the way I look at marriage, and that makes me sad," Cuoco told Cosmo. "It does not change the way that I look at love. I cannot wait to be in love again. I don't feel like I am ready yet … which is so different for me. I dive into everything."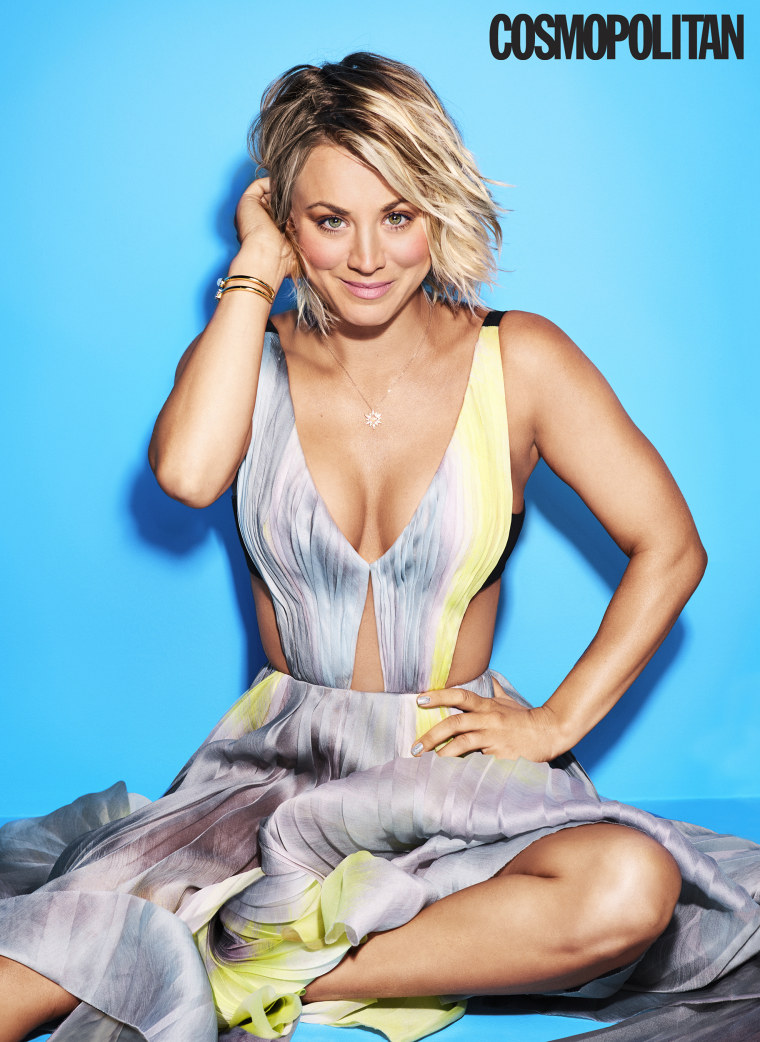 The actress said she'd figured that at this point in her life, she'd be in a different place and have at least one additional role.
"I thought I'd have a baby by now!" she added. "You see your life going one way, and then it's the direct opposite way. I'm waking up going, Oh my god, my life just flipped upside down."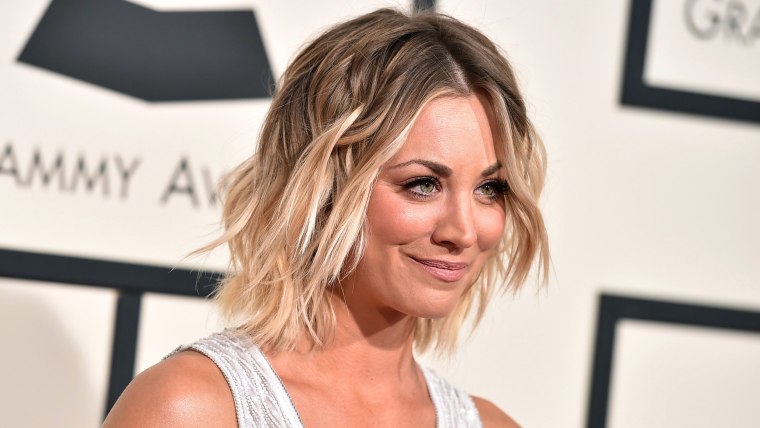 She also tried to clarify previous remarks she'd made to Redbook about feminism, comments she contended were misconstrued. (In December 2014, when that magazine asked if she considered herself a feminist, she replied, "Is it bad if I say no?")
"Of course I'm a [bleeping] feminist," she told Cosmo. "Look at me. I bleed feminism. I get equal pay to my male costars on a big show, I have my own home, I'm as independent as you could possibly be."
The entire Cuoco interview will be featured in the April edition of Cosmopolitan arriving on newsstands Tuesday.
Follow TODAY.com writer Chris Serico on Twitter.