/ Source: & Other Stories
In September, Kaley Cuoco and husband Ryan Sweeting split after less than two years of marriage. But despite going their separate ways, there was one marital reminder Cuoco couldn't walk away from.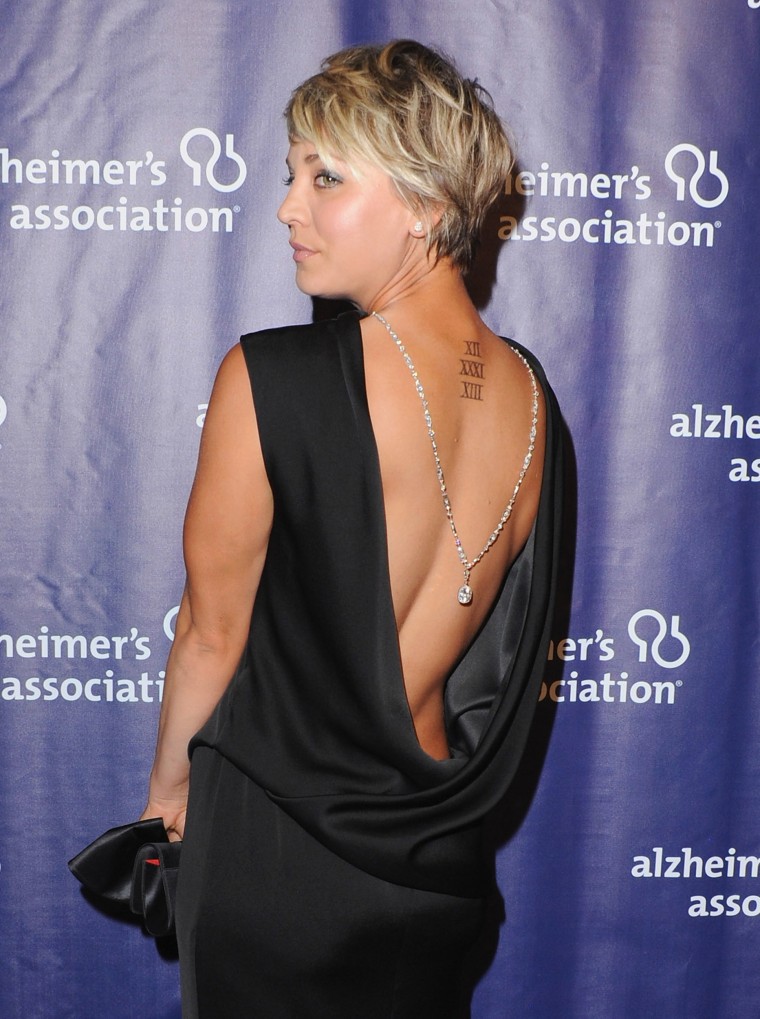 Shortly after her wedding, the "Big Bang Theory" star commemorated the event with a tattoo of the date in Roman numerals on her upper back. But now she's found a way to put that behind her, too.
Cuoco visited Studio City Tattoo earlier this week and had artist Nero cover up the dates with brand new ink.
MORE: Kaley Cuoco-Sweeting, 'Big Bang' stars make sweet videos for teen with cancer
"Thank you @nero_sct @studiocitytattoo for helping me right my wrongs," she wrote in a caption on Instagram. "Note to self- do not mark your body with any future wedding dates."
She also added the hashtags "#under30mistakes" and "#donttakeyourselftooseriouslykids" to the post.
So what does she have now? A great big moth!
And if you're wondering why she chose that, well, why not?
MORE: Kaley Cuoco and Ryan Sweeting divorcing after 21 months of marriage
"The deep, meaningful, larger than life meaning behind this beautiful piece of ink, is..... It covered the last one," she wrote.
Follow Ree Hines on Twitter.