Kaley Cuoco-Sweeting lives up to her married name.
She and other "Big Bang Theory" stars recently granted the wish of a 13-year-old fan, Nicole Bowers, who has terminal cancer, by speaking to her via video chat.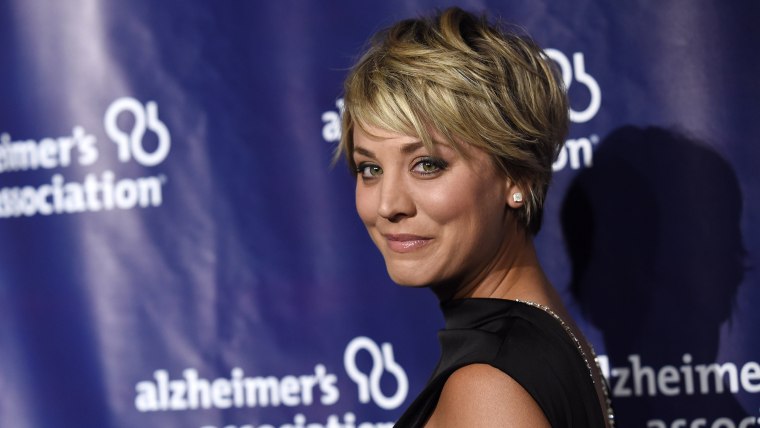 Nicole, the youngest of three children, was diagnosed with a rare brain tumor as a child, according to the Telegraph & Argus newspaper, and is being treated in her native United Kingdom. Her friends and family have in recent days taken to social media to ask "The Big Bang Theory" stars to send her video messages, using the hashtag #BigBangBazingaWish4nic.
One post caught the attention of the actress' friends, "Make it or Break it" alum and "Sharknado" star Cassie Scerbo and fashion designer Nikki Lund, who shared it on Instagram this week.
"Nicole's favorite thing in the world is Big Bang Theory," the message read. "Nic is 13 years old, sadly she is in the final stages of her life due to cancer. We are trying to create this amazing memory for her. It would be out of this world if Big Bang could send her a video message. Bazinga!"
Nicole's father, Tere Bowers, posted on his Facebook page on Wednesday longer videos of Cuoco-Sweeting and co-stars Kunal Nayyar, Melissa Rauch and Kevin Sussman speaking to Nicole, which can be viewed publicly. Scerbo and Lund Instagrammed part of Cuoco-Keating's heartwarming message, which has been viewed more than 20,700 times as of Thursday.
"Hi Nicole! My name is Kaley. I heard you love 'The Big Bang Theory,' so I just want to say hi from my closet," Cuoco-Sweeting says. "My hair's a little pink, if you don't recognize me, but I just want to thank you for being a fan and I wish that we got to meet in person. I hear you're fabulous."
"And I just wanted to wish you luck and love and tell you you are perfect and beautiful and wonderful and I wish you so much love and health in your future and I hope one day we get to meet," she said. "Thank you so much for being a fan of 'The Big Bang Theory,' it means so much to me and the cast."
"And this is not a 'Bazinga,' girl, this is real life," she added, blowing a kiss. "From our house to yours — literally in my closet! Hope to meet you soon, Nicole! Bye!"
"Nicole has just had a Facetime/Skype with #KaleyCuocoSweeting :)," Nicole's father said on Twitter on Wednesday.
He thanked all the "Big Bang Theory" stars who sent videos.