"Bachelorette" star Kaitlyn Bristowe is opening up about her split from former fiancé Shawn Booth — just two weeks after the pair revealed they'd gone their separate ways.
Bristowe, 33, got emotional discussing the end of the couple's three-year engagement — calling it "the big elephant in the room" — during Tuesday's episode of her podcast, "Off the Vine With Kaitlyn Bristowe."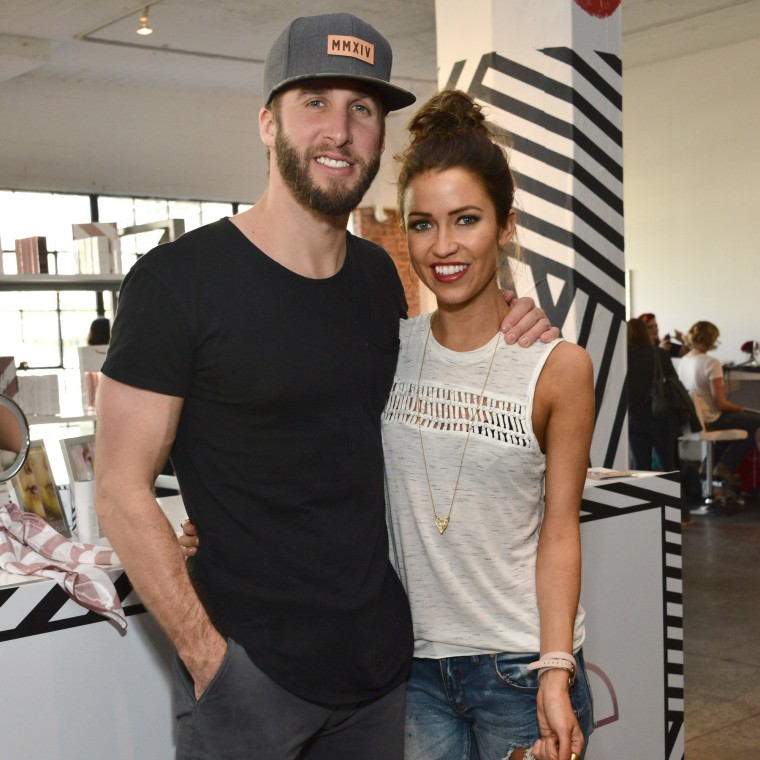 "I'm going to try and get through this," Bristowe said, admitting it had been "a really hard few months."
"This was all so much harder than I thought it would be," she shared. "I was getting a lot of messages from people, you know, over the past few months saying, 'We know it's done so just tell us.' But, to be honest, I guess I just wasn't ready to accept it, until I was, and that is when we announced it. It had to be on our timeline for our relationship, and not what other people expected from us."
Though the couple had hit a rough patch, Bristowe didn't expect them to call it quits.
"We were in a crossroads in our relationship," explained the Canadian native, "but to be honest, I thought we would choose the road where we would end up together. I just never took our commitment or being engaged lightly at all. I had the mindset of doing whatever it took to make it work. And now realizing maybe to a fault."
As for what ultimately caused the pair to part ways, Bristowe revealed that she and Booth, 31, disagreed about some "important fundamental values."
Though her voice cracked with emotion, Bristowe said the split hadn't caused her to give up on true love.
"I know there are many bright days ahead," she shared, adding that she and Booth intend to "remain friends."
Bristowe and Booth met in 2015 during season 11 of "The Bachelorette" and quickly hit it off, with Bristowe bestowing the first-impression rose on Booth on the first night. During the season finale, Bristowe accepted Booth's marriage proposal, and the two had been engaged ever since.
A week after they announced their split in a Nov. 5 joint statement, Booth let fans know he appreciated their thoughtful messages.
"I just want to thank everyone who has been so supportive of my relationship with Kaitlyn over the years," he wrote in a heartfelt Instagram post. "You've made me feel incredibly special, supported, and very loved. So from the bottom of my heart, thank you. It truly means a lot."