If your eyes were on the court when the Los Angeles Lakers took on the Memphis Grizzlies Tuesday, then you missed out on the good times going on in one VIP box.
Justin Timberlake and wife Jessica Biel cuddled, kissed and danced their way through the matchup — and we've got the pics!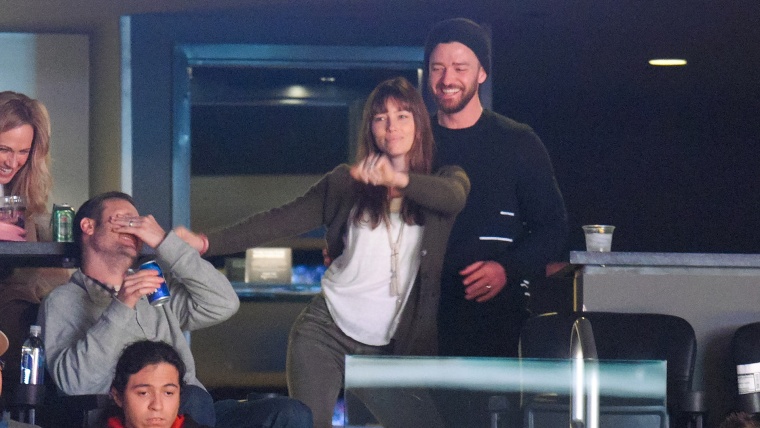 The "Can't Stop the Feeling" singer looked on from the box as his home team lost to the Lakers, but he sure didn't look disappointed.
In fact, Timberlake was all smiles as Biel busted a few moves and got into the groove of the basketball game.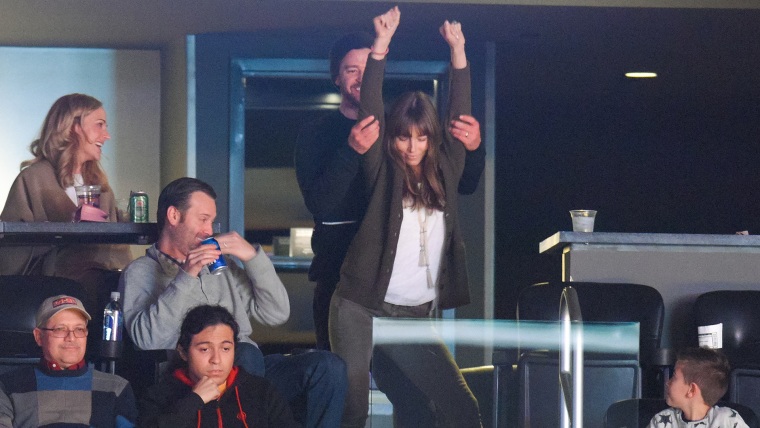 RELATED: Justin Timberlake talks fatherhood on TODAY: 'It changes everything'
The couple's 21-month-old son, Silas, didn't come along, so the outing was perfect opportunity for mom and dad to enjoy a sweet date night.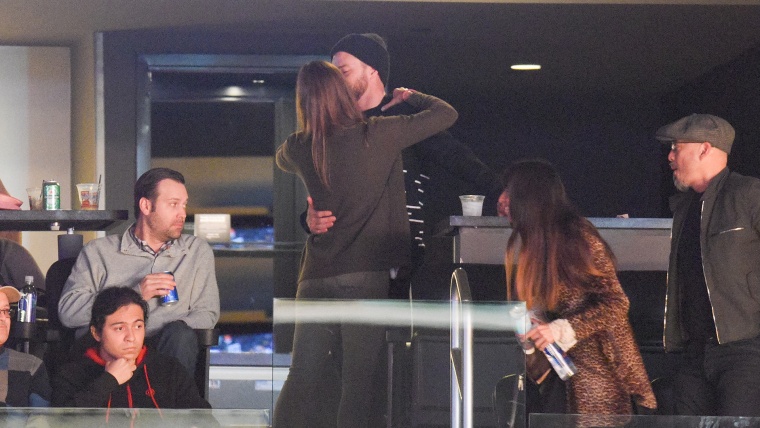 But the sweet stuff wasn't limited to the VIP box. After the game, Timberlake shared some sweet half-court action on Instagram.
Standing on the court logo at Staples Center, the hit-maker made a tricky shot — twice!
RELATED: Are Jimmy Fallon and Justin Timberlake really BFFs? They put it to the test
"Still got that range," he captioned one clip before following it up with another.
"Just in case y'all thought it was a fluke," he wrote alongside a video that showed him sink one more shot.
No flukes there — just a one fun night.
Follow Ree Hines on Twitter.