Even after 10 years of marriage, Justin Timberlake and Jessica Biel still know how to make each other laugh.
This week, the couple proved once again that a sense of humor can keep the romance alive when Biel posted a cute video of her husband trying to distract her during a workout.
In the short clip, which the actor shared on Instagram, Biel sweats it out during an intense workout with her trainer, Ben Bruno. The 40-year-old seems laser-focused on the moves, then her trainer asks her, "Should we do one more?"
The mother gives an OK, then laughs. Next, she says, "Justin, stop!"
The camera pans to the opposite side of the room where Timberlake, 42, is grooving to the music in a playful effort to distract his wife.
"What? It's not distracting?" the singer says.
Biel breaks out laughing then ends her workout.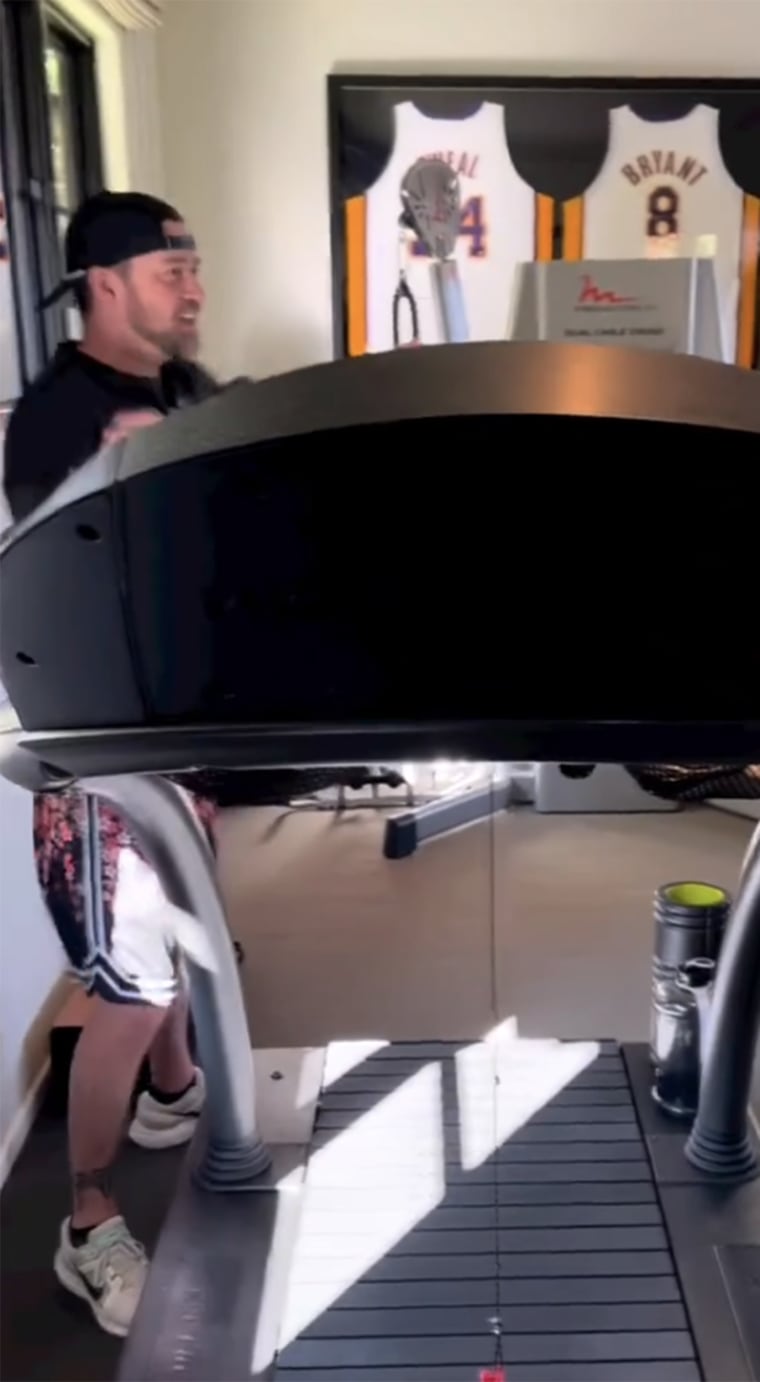 "In the gym with @benbrunotraining… and some other guy who won't stop distracting me!! 😅," Biel captioned her post.
The actor's trainer gave her a shoutout on his own Instagram page and shared the same video with the following caption.
"@jessicabiel is such a badass. This 3-way lunge matrix is hard enough as it is, let alone with @justintimberlake trying to distract you with his dancing 😂. She's the only person I know who can do the whole set without tapping the other leg down for balance. Very, very impressive," he wrote.
Biel and Timberlake clearly like to keep their marriage playful, and the actor shared two photos of the couple getting silly in honor of her husband's birthday last month.
"Happy birthday to the person who challenges and inspires me every day. The person who keeps me laughing and creating and risking it all," she captioned the post. "The person who makes the ordinary extraordinary. You know who you are. I love you."
Last summer, the couple renewed their wedding vows in Italy, and Biel shared some details about the happy occasion with Hoda Kotb and Jenna Bush Hager in November.
"It was very intimate, it was very small," she said. "A couple of our friends, and we literally barely put this thing together. We almost canceled it. We thought, 'Oh, is this silly? Are we going to feel goofy doing this?' And, actually, it was so moving. I felt like, 'Wow, we're really kind of, we're going to keep doing this. Look at us.' It felt really nice."