Justin Timberlake and Britney Spears together again? Maybe so.
When Timberlake heard his ex-girlfriend Spears wanted to collaborate on music with him, he didn't hesitate to say he loved the idea.
"She did? Sure! Absolutely, absolutely," a delighted Timberlake told E! News at the Toronto International Film Festival premiere of his Netflix concert documentary film "Justin Timberlake + the Tennessee Kids" on Tuesday.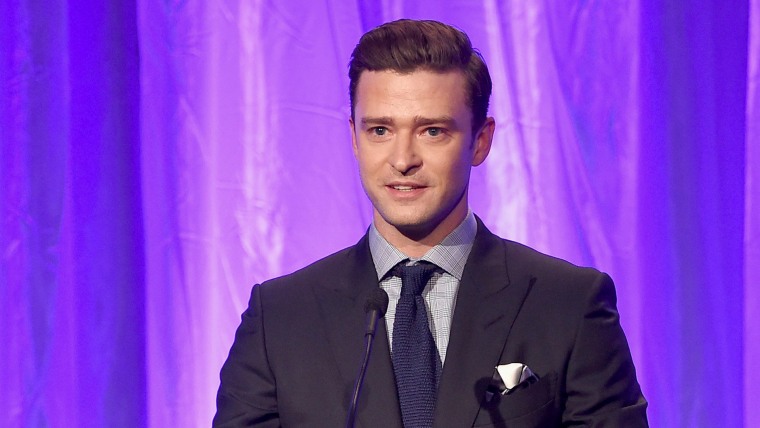 Spears, 34, revealed that Timberlake, whom she dated from 1999 to 2002, was on her list of dream collaborators during a fan Q&A just before performing at last month's MTV Video Music Awards.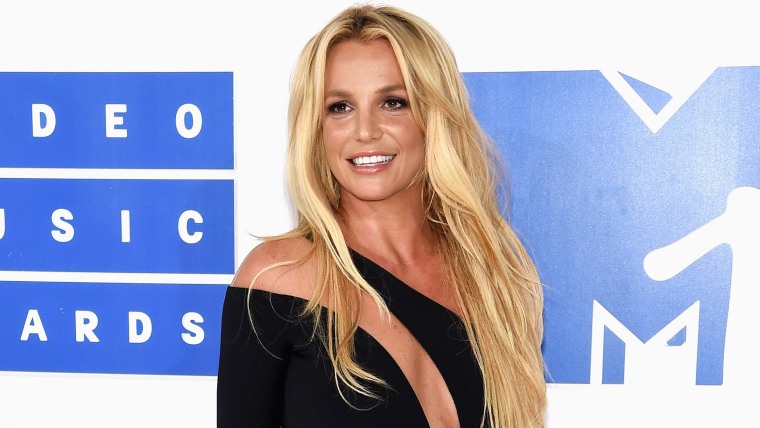 The singer mentioned Aerosmith and Gwen Stefani as possibilities before adding, "Justin Timberlake is very good."
For anyone who loved pop music in the late 1990s and early 2000s, the idea of the two pop superstars collaborating is as surprising as it is thrilling.
After all, Timberlake responded to his breakup with Spears by releasing the bitter 2002 single "Cry Me A River."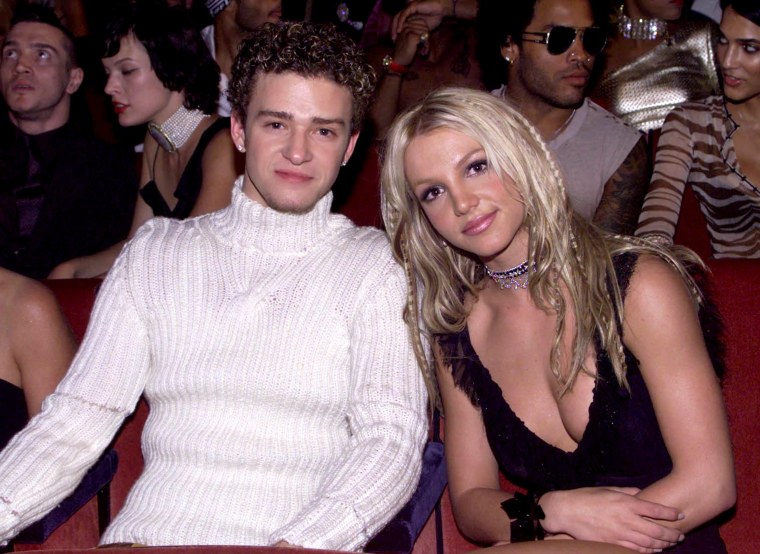 Still, time heals all wounds — and, seriously, can you imagine how huge a single from these two would be?
RELATED: Britney Spears puts on special performance for TODAY, talks about her 'reinvention'
Timberlake told E! News he hadn't heard about Spears' remarks because his son, Silas, with wife Jessica Biel, is the focus of all his attention.
"I have a 17-month-old so I don't get the headline news," said Timberlake, 34.
But now that he knows he's on Spears' wish list, he's 100 percent on board.
"I apologize for not being in the know," Timberlake told E! News before turning to the camera with a special message for Spears: "I'm accessible, give us a call!"