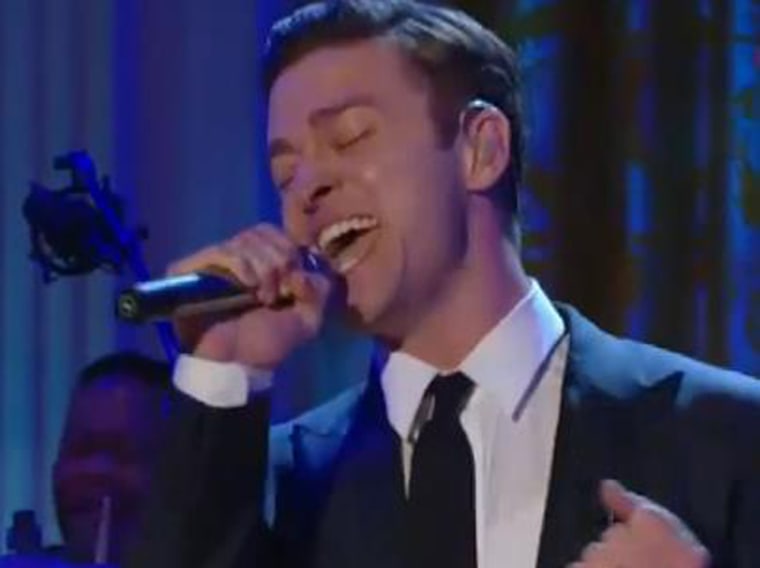 Justin Timberlake left his suit and tie on for a performance at the White House on Tuesday, but he wasn't singing his new hit single.
The pop star offered up a fine cover of Otis Redding's ("Sittin' On) the Dock of the Bay" as part of a tribute to Memphis soul music for the White House's continuing "In Performance" series.
President Barack Obama and first lady Michelle Obama clearly enjoyed the rendition from the front row as they bobbed their heads and sang along with Timberlake.
"These songs get us on the dance floor," the president said. "They get stuck in our heads. We go back over them again and again. And they've played an important part in our history."
Singers Ben Harper, Mavis Staples, Sam Moore and Queen Latifah were among others who performed. The first lady also led a workshop for students to highlight the importance of Memphis music.
PBS will air a concert special from the event on April 16.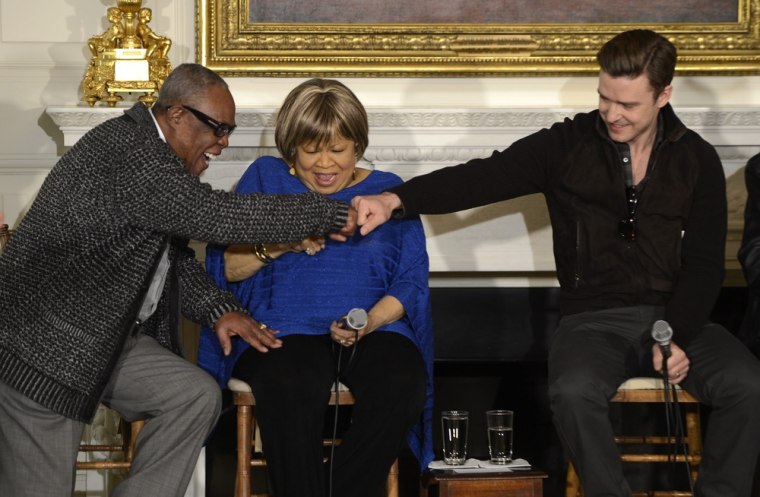 Related content: