Many fans were stunned when Jennifer Aniston and Justin Theroux announced their separation after more than 2 years of marriage in February. Now, Theroux is breaking his silence on the subject, opening up about his split from the former "Friends" star.
The actor and writer spoke earnestly in a New York Times article published Saturday.
"The good news is that was probably the most — I'm choosing my words really carefully — it was kind of the most gentle separation, in that there was no animosity," he told the Times. "In a weird way, just sort of navigating the inevitable perception of it is the exhausting part."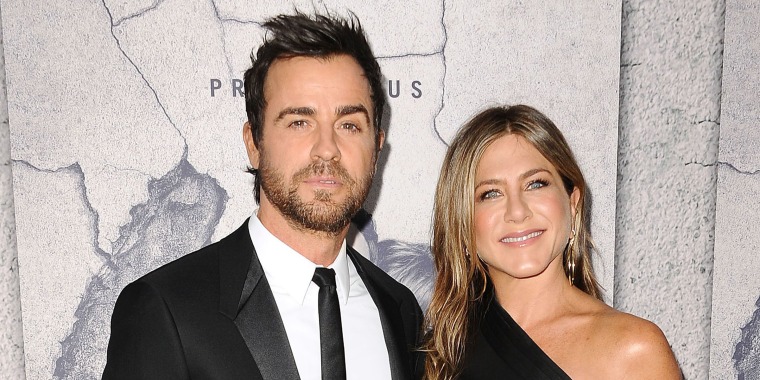 Aniston, 49, and Theroux, 47, started dating in 2011 and later wed in August 2015. This was the second marriage for Aniston, who was famously married to actor Brad Pitt from 2000 to 2005.
"Again, neither one of us is dead, neither one of us is looking to throw hatchets at each other," Theroux also told the Times. "It's more like, it's amicable. It's boring, but, you know, we respected each other enough that it was as painless as it could be."
In a joint statement to the press back in February, the actors said the decision to split was "mutual," adding: "We are two best friends who have decided to part ways as a couple, but look forward to continuing our cherished friendship."
However, Theroux opened up to the Times about how their uncoupling has impacted their friendship.
"It was heartbreaking," he added, "only in the sense that the friendship would not be the same, as far as just the day to day. But the friendship is shifting and changing, you know, so that part is something that we're both very proud of."
Theroux is currently promoting his new Netflix series, "Maniac," and living back in New York. When the Times reporter asked if he was dating anyone, he had an arch response at the ready:
"Is this the part where I coyly raise an eyebrow and not answer the question?"