It was a turbulent second season for Kevin Pearson on "This Is Us," as the former "Manny" star coped with addiction, relationship struggles and a DUI.
So, which of actor Justin Hartley's emotional scenes were the most intense to shoot?
"The episode titled 'Number One' — pretty much all of that stuff," he told TODAY. "Trying to get my dad's necklace back, the scene I did on the football field, kind of reliving the sadness of losing my father, and what my life could've been and what it ended up being and sort of this pity party that he was having. And then the acceptance speech of the award, where people were cheering this guy on," he added, referring to Kevin's visit to McKinley High. "He's begging them to just see him for who he is and they couldn't see it, which was sort of his whole point. Those were some pretty intense moments."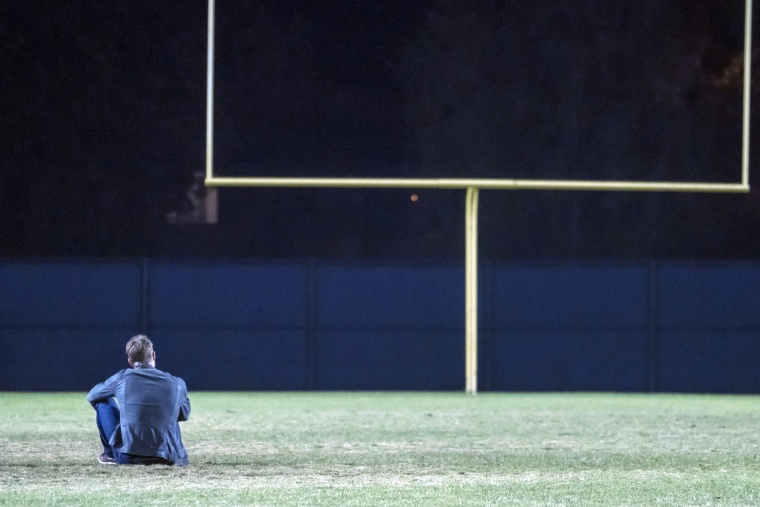 The revelation of how Pearson patriarch Jack died was one of the sophomore season's biggest moments — and according to Hartley, "It was the way that he lived that made his death so heartbreaking."
"Even to the last minute, to the last thing he said to Rebecca, which was 'You're blocking the TV,' just sort of joking around with her, that's how the man lived," Hartley said. "He was larger than life, and to see him sort of in that reflection, lifeless, what a wonderful way to shoot that as well. Instead of just showing him, you just saw her and then the reflection of him on the window, and just going through her pain. I just thought that was cinematic; I thought that was brilliant, a brilliant way to tell that story."
As for the most moving moment for the "big three," Hartley cited the heated therapy session from the episode "The Fifth Wheel," when the family visits him at a rehab facility.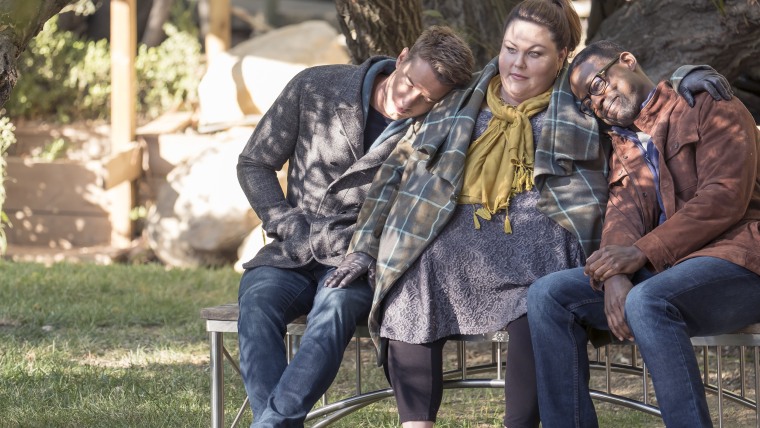 "Everything came out," he said. "And everyone was sort of at each other's throats. And I think that after that, how they handled that on the park bench, I think that shows how close that they are. They can go through things together and survive them. And I think the definition of a good relationship is being able to go through things that are uncomfortable, that are human, emotional moments, and then to survive them, move forward, move on and sort of get better and get stronger in your relationship because of that."
Hartley says he's been touched by fans' responses to "This Is Us."
"Being part of the show, it's been more than I thought it ever could be; it's been more than I ever could've imagined," he said. "The idea that complete strangers could walk up and tell me these intimate stories, these details of their personal lives, and people that I don't even know, it's humbling, it's honoring, it's flattering, and it speaks to how powerful the show is."