Forget "Keeping up with the Kardashians." Kendall Jenner will have to keep up with a pop star if she wants to regain the title of most-liked Instagram photo.
Jenner, a 20-year-old model and a star of the aforementioned E! reality-TV series, made waves on social-media last May, when she posted a photo of herself modeling a white lace gown and a heart-happy hairdo.
Droves of users of the photo- and video-sharing app were just as heart-happy about the pic.
Last June, that photo's 2.6 million likes broke the single-photo Instagram record, which previously belonged to her sister, Kim Kardashian, and her newly minted husband Kanye West. And as of Thursday afternoon, Jenner's affirmation total had surpassed 3.57 million.
But now there's a new Instagram champion in town. And his name is Justin Bieber.
Posted just six weeks ago, Bieber's throwback photo of himself with ex and fellow pop star Selena Gomez gave him "Feels," according to the pic's one-word caption. In turn, fans felt the need to like the photo, or at least its sentiment, to the tune of 3.59 million hearts as of Thursday afternoon. Bieber, in a way, now wins Instagram. But will he re-win the heart of Gomez? So many questions. So many "feels."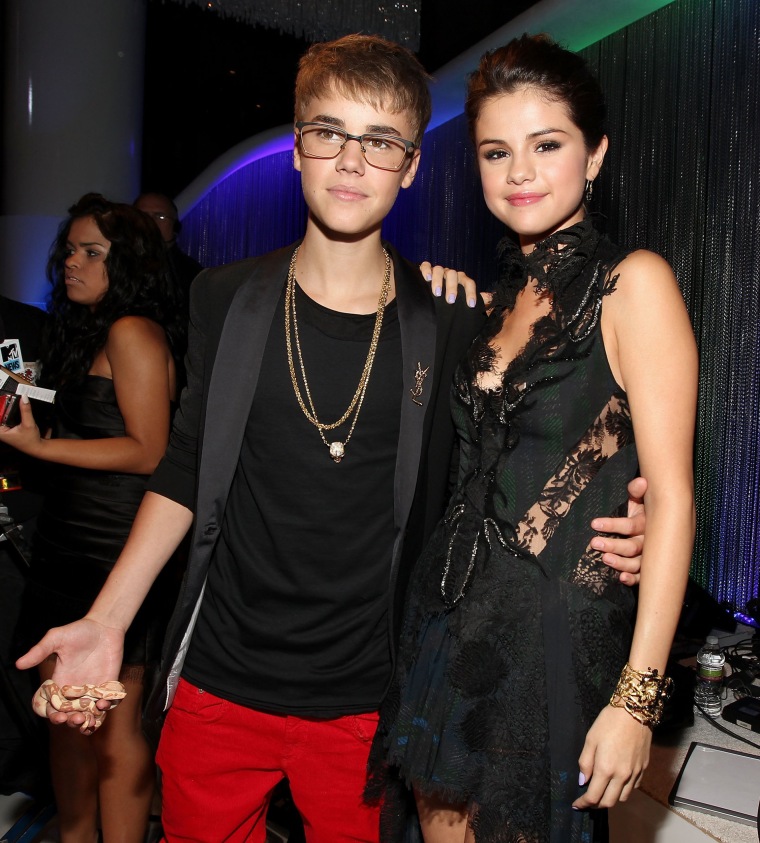 As for bumping Jenner from the top slot, it's unknown if Bieber plans to say — or perhaps sing — "Sorry" as a consolation.
Follow TODAY.com writer Chris Serico on Twitter.