Justin Bieber's new tattoo may be small, but its social-media impact is mighty.
Between stops on his Purpose World Tour, the pop star revealed the minuscule facial artwork to more than 67 million Instagram followers. Although the selfie of his face and hand placement led fans' eyes toward the tiny spot beside his right eye, he didn't directly address the new adornment in his caption.
"Resting up for the show in Philly," reads that caption, posted with the photo shortly before his Saturday concert in Philadelphia. "[It's] gonna be a good one mark my words." The photo had collected about 1.5 million Instagram likes as of Monday morning.
The same day Bieber posted that photo, tattoo artist Jonathan "JonBoy" Valena posted an Instagram pic of himself posing with the singer. The ink applicator later told E! News he gave Bieber the new tat, and explained its symbolism: "It was a representation of his faith in Jesus and his journey with finding purpose in God."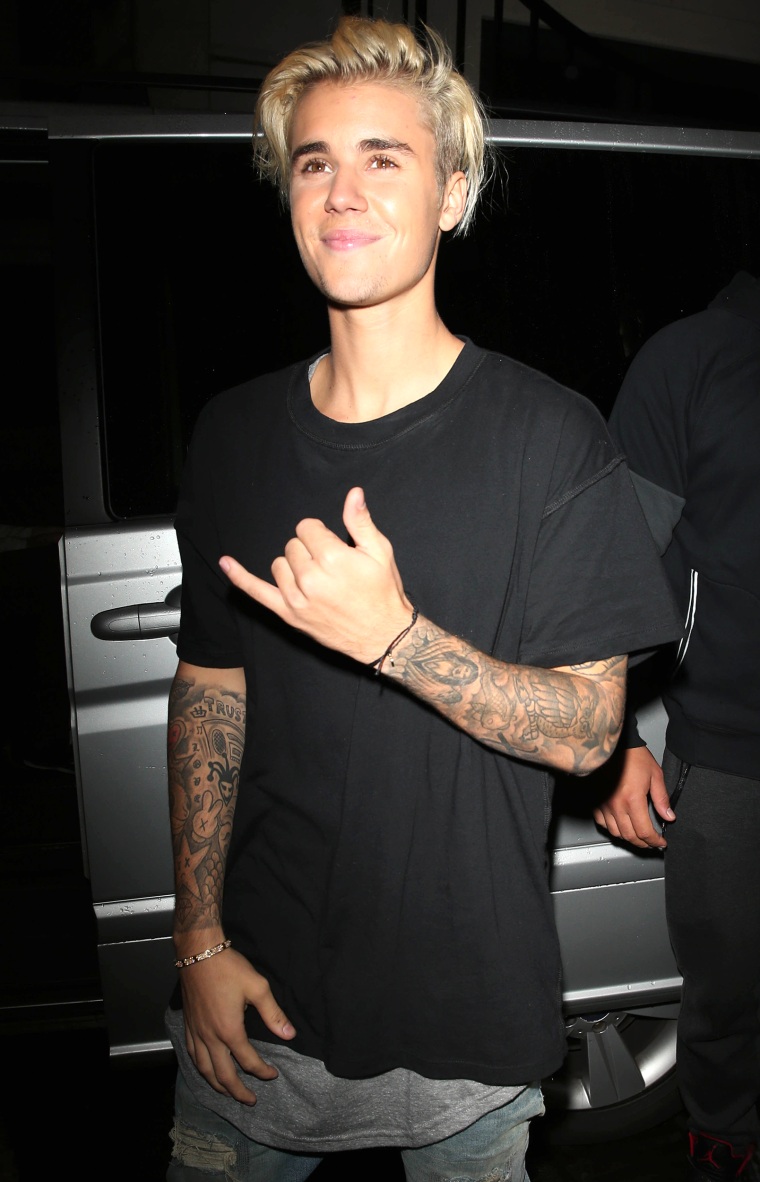 It's the latest body art for Bieber, who hasn't exactly shied away from ink in the past. In addition to the inked sleeves showcased whenever he wears a T-shirt, he's experimented with the look from the neck down.
RELATED: Ben Affleck shows off huge back tattoo, while Justin Bieber teases smaller tat
Thanks to the latest addition, he's that much closer to head-to-toe.
Follow TODAY.com writer Chris Serico on Twitter.