We loved James Corden's Carpool Karaoke gag when he hosted singers like Jennifer Hudson and Mariah Carey. And on Thursday night, the "Late Late Show" bit was back with Justin Bieber in the passenger seat.
In between tunes, the 21-year-old hit maker shared a few choice tidbits.
For instance:
He doesn't have to wear his Calvin Klein underwear more than once. "They send me a lot ... boxes and boxes," the singer, who sometimes models for the fashion house, revealed. "There's so many."
He doesn't get intimate to his own songs.
He's quite adept with a Rubik's Cube, solving one in two minutes as Corden watched. Hey, all those hours on the road touring have to be good for something!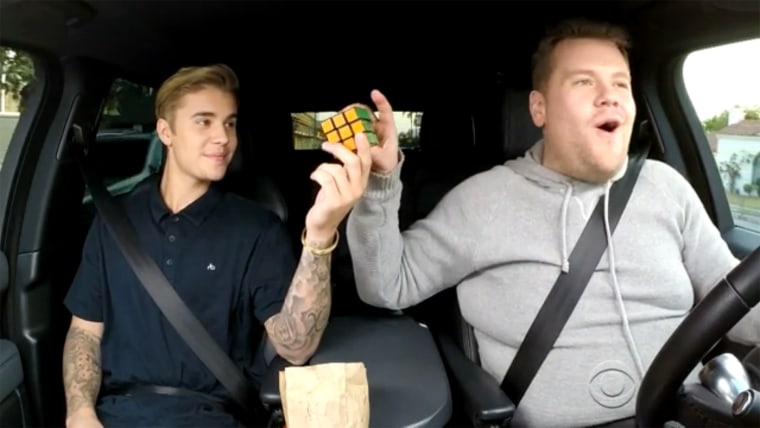 Watch the video for the whole experience, including a whole lot of laughs.