Now that we know that Justin Bieber is in fact engaged to Hailey Baldwin, it's time for all the great details of their relationship to come to light. Like, just how did they meet?
Well, it turns out the pair were first formally introduced ... in the hallways of TODAY!
Footage unearthed by fans appears to confirm this. The short clip from October 12, 2009 features Baldwin's actor dad Stephen introducing Bieber to Hailey. Bieber (who would have been about 15) flips his hair and smiles as the girl (who would have been about 13) uncrosses her arms and shakes his hand.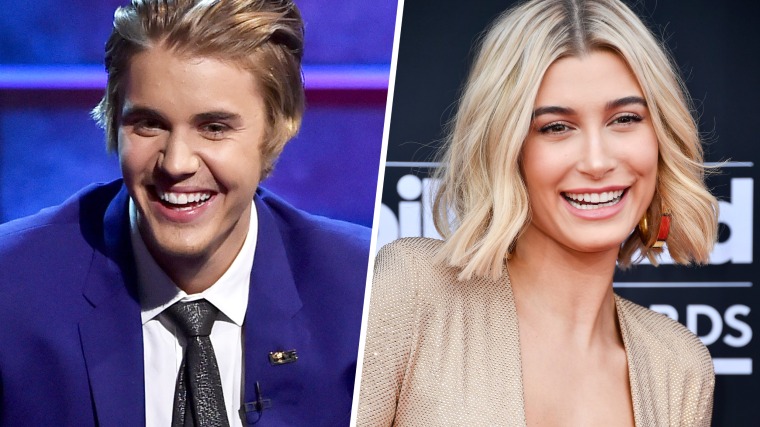 "We've been enjoying your music," the elder Baldwin says.
Connection made! Bieber, now 24, and Baldwin, now 21, went on to date in 2015 and split in 2016 before reuniting recently.
So what was Bieber doing at TODAY? He was getting ready to rock out on the show for a concert. Stephen Baldwin wasn't scheduled to appear on TODAY that day, so we bet he just brought his daughter to meet the pop sensation.
As for that brief introduction to Hailey, a fan tweeted a Vine of it in 2016. Bieber replied on Twitter:
From such small beginnings comes a love affair. You never know who you may meet at TODAY, or what may come of a chance encounter! Now, do you think we can convince them to stage the wedding on the plaza?
Follow Randee Dawn on Twitter.