Justin Bieber has been the butt of plenty of jokes this year, including an "SNL" parody of the singer's Calvin Klein ads — and Saturday night's taping of the singer's Comedy Central Roast was no exception.
Hosted by Kevin Hart, the celebrity roasters included Shaquille O'Neal, Snoop Dogg, Ludacris, Martha Stewart and Will Ferrell (who appeared as his "Anchorman" character Ron Burgundy), who hit Bieber with one jab after another on topics including his relationship with Selena Gomez, his physical appearance, music and, of course, his behavior.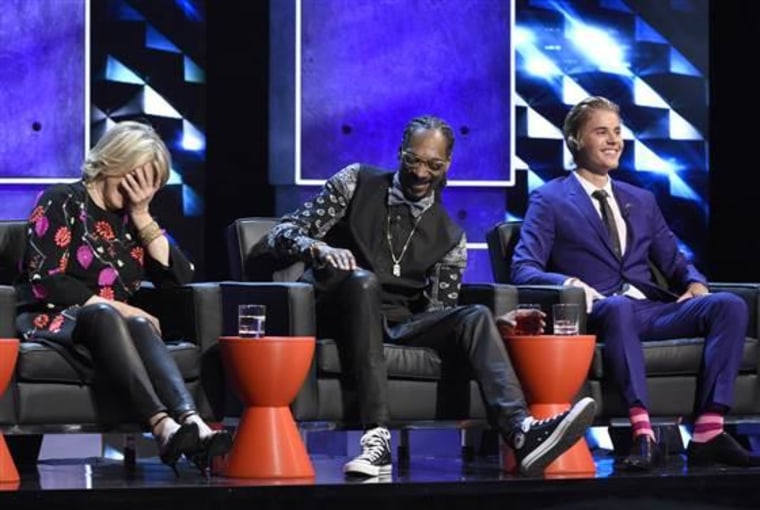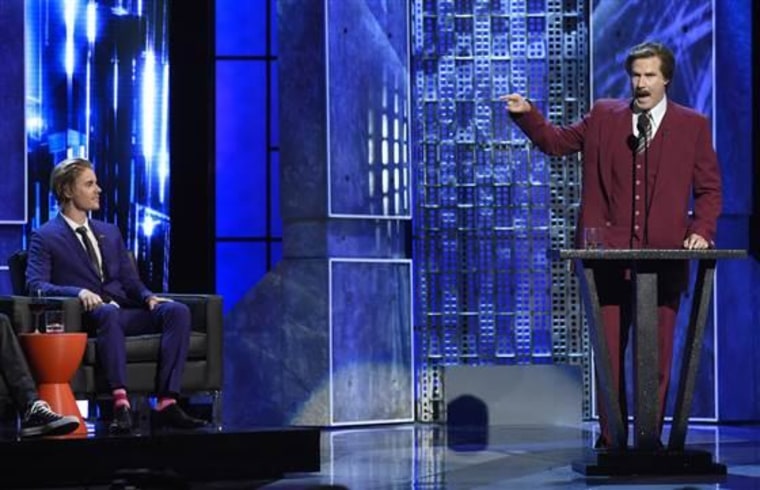 "Tonight we're going to give what his parents and the legal system should have done years ago," Hart said at the beginning of the program. "We're going to give this boy an ass-whoopin.'"
Among the jokes, comedian Jeff Ross called Bieber the "King Joffrey of pop," while Shaq noted that the pop star was more disliked than Kim Jong-un.
But it was the end of the night that Bieber took the mic to not only jab back at his roasters but also to apologize for his behavior, which has included multiple run ins with the law for egging a neighbor's house in Los Angeles and reckless driving in Miami.
"I turned a lot of people off over the past few years, but I know I can still turn out good music and turn everything all around," Bieber said. "I've lost some of my best qualities. For that, I am sorry."
"I'm looking forward to being someone who you guys can all look at and be proud of," he added.
It's also not the first time the singer has apologized for his behavior recently. In January, the pop star released a Facebook video saying that he was sorry for his "arrogant" behavior during the last year and a half.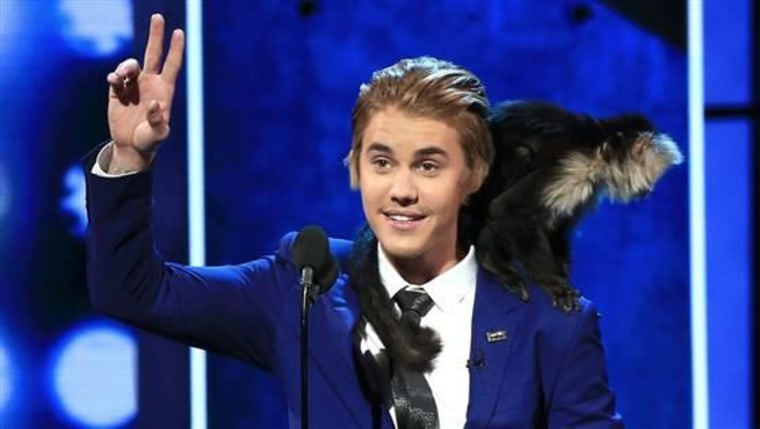 "Just being young and growing up in this business is hard," Bieber said in the video. "I really want people to know how much I care about people."
For his part, Bieber seems to have enjoyed the roast, tweeting on Sunday that it was, "one of the best nights ever."
The special will air on Comedy Central on March 30. at 10 p.m.
This article was originally published Mar. 15, 2015 at 1:17 p.m. ET.