Bieber-mania was flowing again on Wednesday as Justin Bieber, hot on the heels of his new album "Purpose," joined TODAY (and a bevy of screaming fans) on the plaza and in the studio.
Between performances of tunes like "Sorry" and "What Do You Mean" the former boy wonder/YouTube sensation noted that he's all grown up and not likely to be making headlines for his controversial antics any more.
"A lot of people go through those struggles, but they're not in the public eye," the 21-year-old told TODAY's Matt Lauer. "I grew up in the spotlight, so it was tough for me. But we're on the other side."
He also commented on the recent attacks in Paris, which hit home: one of Bieber's production team, Thomas Ayad, was killed at the Bataclan Theater on Nov. 13. "It was really hard for me," noted the singer, who also posted a message of condolence on Twitter. "We'd been working together for probably like four, five years. It's just a sad thing."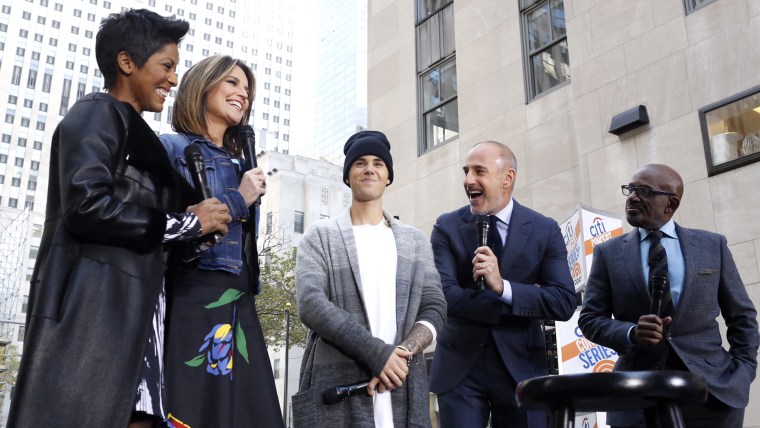 As for the new album, which is his first in three years, Bieber noted that it's about moving forward: "It just reflects where I am right now," he said. "It's been a long journey, but I think I'm in the best place I've ever been."
Bieber also brought some special guests to his TODAY concert. Rising star Halsey and rapper Big Sean joined him on the plaza. Both artists are featured on Bieber's new album "Purpose."
RELATED: Justin Bieber shows off skateboarding skills ahead of TODAY concert
Currently, "Purpose" has four of the top iTunes Top 10 singles, and has been glued to the top spot on the iTunes albums chart since it came out.
Naturally, Bieber fans were lining up on the plaza pretty early (a fact the performer noted on his Twitter feed):
He made sure to tip them off ahead of time ...
... and once they were wide-awake, they were happy to show their allegiance:
But he wasn't about to just stay outside all morning! During Tamron Hall's Pop Fix segment, Bieber sneaked into the studio and snuggled up close while she was reporting the latest pop culture news: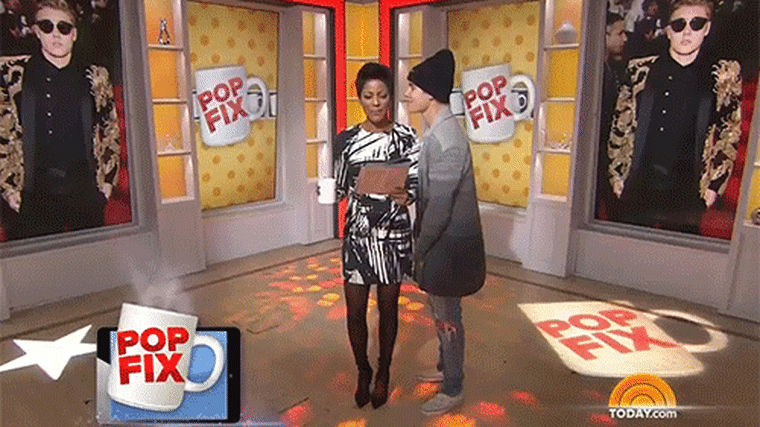 Watch the full moment here:
So basically, everyone had a good morning!
Follow Randee Dawn on Twitter.