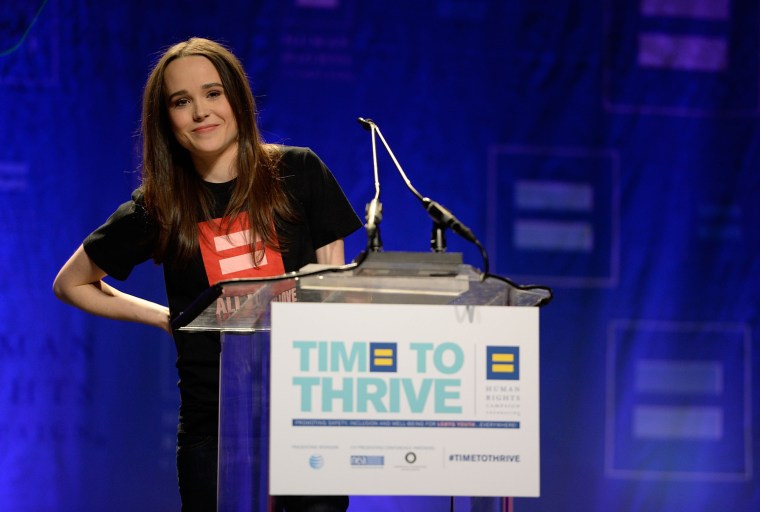 Hollywood actress and "Juno" star Ellen Page came out as a lesbian on Friday night during an emotional speech at a conference for gay teens. 
"I suffered for years because I was scared to be out," she said during the Las Vegas meeting for counselors who work with teenagers who identify as lesbian, gay, transgender, bisexual or queer. "My spirit suffered, my mental health suffered and my relationship suffered."
The Canadian actress, who also starred in "Inception," "To Rome with Love" and "X-Men: The Last Stand," reportedly received a standing ovation.  

"We deserve to experience love fully equally without shame and without compromise. There are too many kids out there suffering from bullying, rejection or simply being mistreated because of who they are," the 26-year-old said. "Too many dropouts, too much abuse, too many homeless, too many suicides."
Page praised others who had come out recently, like NFL hopeful Michael Sam.

Reuters contributed to this report.