Most years, it seems like the best actress field is a packed one, while the Academy has to stretch it a bit to find five male lead performances to pack the best actor category. But 2007 was just the opposite, yielding a bumper crop of great work from men without as much to praise from their distaff counterparts. That's not to say that there weren't some really great female performances, however, and the Oscar nominations reflect some of the year's best work.
In what's shaping to be a very grim year thematically, the best actress race offers slightly more levity, if only because "Juno" is such a charming comedy and "The Savages" offers some laughs to go with its familial angst and midlife disappointments. After a steady diet of "There Will Be Blood" and "No Country for Old Men," Academy voters will no doubt take their respite where they can get it.
The nominated actresses this year represent an interesting mix of former winners and nominees alongside first-timers, Europeans and North Americans, youngsters and screen legends, real-life characters and fictional ones. In tandem, they represent some of the most exciting performers in contemporary cinema. But only one gets to win.
Predicted winner: Julie Christie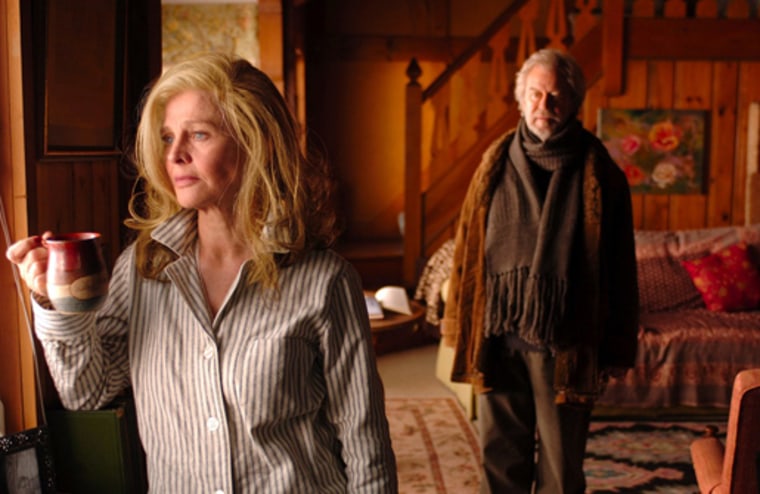 There's been a lot of discussion of late about Julie Christie's distaste for fame, awards and publicity. Most of that discussion, however, has taken place as part of interviews with and profiles on the Oscar-winning actress, so it's not like she's J.D. Salinger. Whether she's doing it in support of the film or because, deep down, she'd like a second Oscar to go with the one she received for 1965's "Darling," Christie has made herself available for the for-your-consideration circus, attending the SAG Awards (where she won) and attending a Santa Barbara Film Festival tribute to her work.
But it's the work that really matters, and Christie's moving turn in Sarah Polley's "Away from Her" is a standout in an already extraordinary career. Playing a Canadian wife losing her memories to Alzheimer's and dementia, the former It Girl of Swinging London creates poignancy without wallowing in bathos and proves that, more than 40 years after "Doctor Zhivago," her fragile beauty continues to bewitch movie lovers. While "mental illness" is up there with "crazy prostitute" and "pretty actress in ugly makeup" as catnip for Oscar voters, Christie's fourth nominated performance is subtle and low-key, and all the more heartbreaking for it.
Cate Blanchett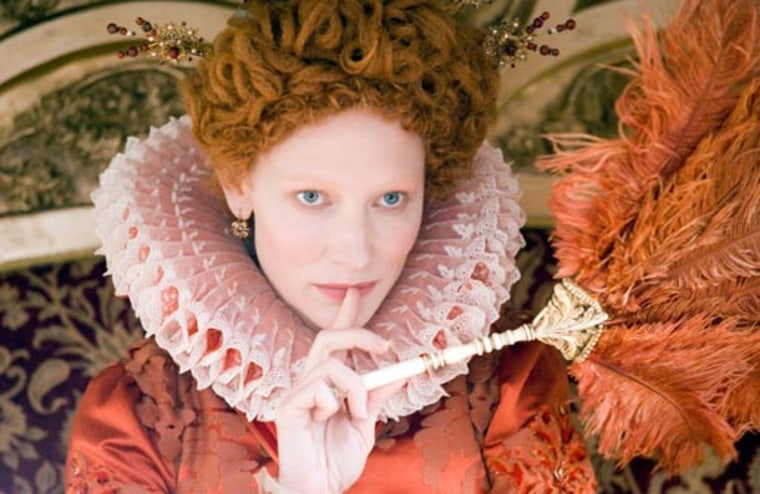 You know the Academy loves an actress when they honor her despite the fact that the film in which she appears is substandard (e.g., Elizabeth Taylor in "Butterfield 8"). And while Blanchett is a radiant and exciting screen presence, there's nothing about "Elizabeth: The Golden Age" that merits any mention in the same breath as the Academy Awards.
It's Blanchett's turn in 1998's "Elizabeth" that resonates strongly, although perhaps this new nomination is the Academy's way of apologizing for slighting her for Gwyneth Paltrow in "Shakespeare in Love."  In the meantime, Blanchett did manage to take home an Oscar for her portrayal of Kate Hepburn in "The Aviator." Even if she doesn't snag a best actress trophy this year — and it seems pretty definite that she won't — Blanchett's nomination has made her one for the Oscar record books: She's the first woman to receive two nominations for playing the same character (putting her in the company of Bing Crosby, Peter O'Toole and Al Pacino), and she's on the short list of performers who received nominations in the lead and supporting categories in the same year.
On top of that, her nominations this year for "E: TGA" and "I'm Not There" (if she wins this year, it will probably be for the latter) mean that four of her five Oscar nods have been for playing real people. All of that should be good for a footnote in Oscar trivia books; let's just hope that it's not impetus for another disappointing "Elizabeth" sequel.
Marion Cotillard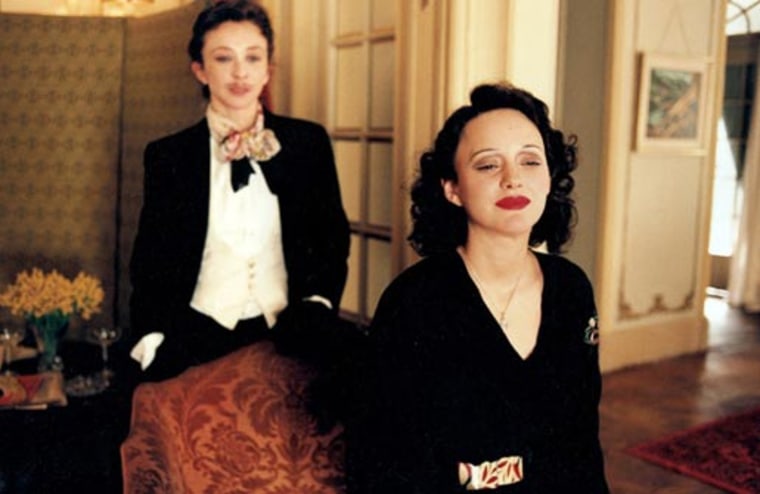 While Julie Christie seems like the leading contender this year, don't rule out this dark horse from France. Cotillard's uncompromising portrayal of Edith Piaf in "La Vie en Rose" is sure-fire Oscar bait in a number of ways. The Academy loves portrayals of real people (as evinced by recent best actress winners Hilary Swank, Charlize Theron, Nicole Kidman and Reese Witherspoon), especially when those portrayals are grim and gritty. And even if the film itself is basically an art-house, subtitled "Valley of the Dolls," Cotillard throws herself into the role, uncompromisingly bringing all the fury, talent and self-destruction of the legendary Piaf to very vivid life.
Apart from a small role in "Big Fish," however, Cotillard herself has been an unknown quantity in the U.S., even though she's worked a lot in her native France. Not getting to accept her Golden Globe on TV may have worked against her, because to see Cotillard in person is to appreciate the total transformation she underwent to play the character. Even though you see Piaf age decades in the film, growing from hard-luck teen to physically devastated diva, the difference between Cotillard in person and Cotillard in "La Vie en Rose" is substantial, and heaven knows the Academy appreciates acting you can quantify. That's why lovelies like Theron and Halle Berry get taken seriously the minute they smudge the dirt on their face; Academy voters can hold their hands apart and say, "She's acting THIS MUCH."
The foreign-language hurdle makes it a toughie for Cotillard, however, since the last woman to win a best actress Oscar without speaking English was Sophia Loren, for 1961's "Two Women." But even if Cotillard goes home empty-handed on Feb. 24, she's already attracted the attention of American casting agents who, with any luck, will guide her toward projects that will once again attract the Academy's attention.
Laura LinneyThe fact that you can never catch Laura Linney acting probably hasn't helped her Oscar chances over the years, but she's scored her third nomination for her trenchantly funny performance as Wendy Savage, a would-be playwright forced to transfer her gaze out of her own navel when she and her brother have to put their aging father into an assisted-living facility. It's been a good year for Linney, who also turned in a hilarious supporting role as a wicked New York socialite in the disappointing "The Nanny Diaries."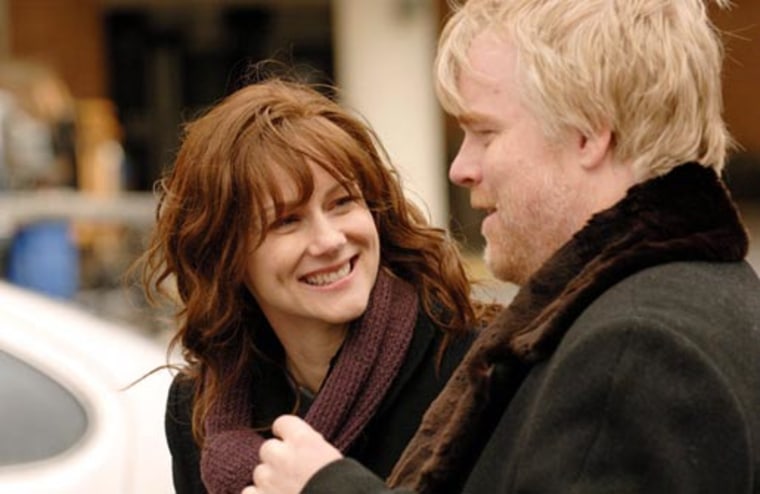 But as with her other nominated work in "You Can Count on Me" and "Kinsey," Linney's performance in "The Savages" is the sort of subdued, smart acting that the Academy more often than not overlooks in favor of flashier stuff. This year, she's got screen legend Julie Christie to contend with, which doesn't bode well for her either. But Linney has always seemed happy to balance her work in critically acclaimed films with the occasional popcorn flick ("The Mothman Prophecies"), not to mention her frequent appearances on TV ("Frasier," the various "Tales of the City" mini-series) and the stage, so this isn't a do-or-die thing for her. She's got plenty of red carpets in her future.
Ellen Page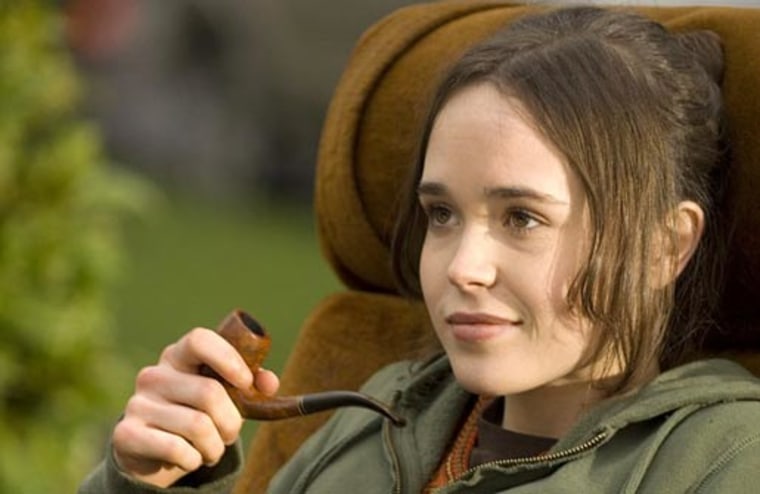 Just 20 years old — she turns 21 a few days before the Oscar ceremony — Canadian actress Ellen Page is one of the younger nominees in the history of this category. (Thus making her an exceedingly long shot to win.) But her portrayal of wiseacre pregnant teen Juno MacGuff in "Juno" has already become the stuff of legend. No one expected this little comedy to become a box office smash and major Academy Award contender, but it's Page's vulnerably deadpan performance that keeps the whole venture afloat, even when Diablo Cody's nominated script occasionally veers too far into preciousness.
Since appearing on the cult Canadian sitcom "Trailer Park Boys" in 2001, Page has steadily built a reputation as a young actress to watch, particularly with her breakthrough performance as a teen girl who turns the tables on her would-be internet predator in the overwrought "Hard Candy," which she followed with a small but attention-getting role in "X-Men 3." Her appearances in the as-yet-unreleased Sundance films "An American Crime" and "Smart People" seem to indicate that her relatively young career is on an impressive trajectory.
Should have been nominated: Anamaria Marinca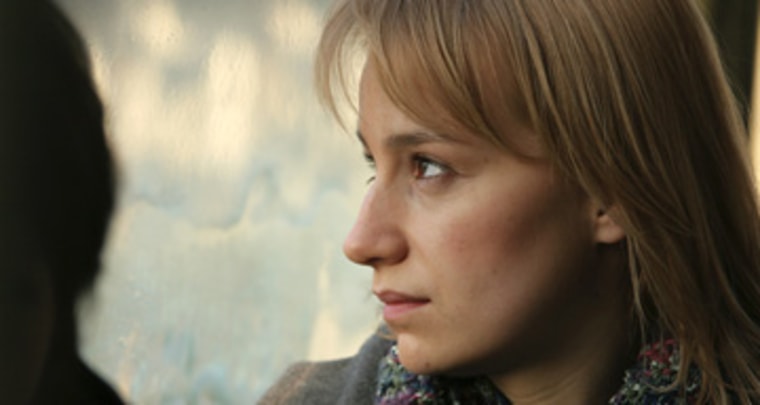 In the way that the Academy's snub of "Hoop Dreams" led to an overhaul of the best documentary nomination process, it seems likely that the absence of Romania's "4 Months, 3 Weeks and 2 Days" among the best foreign film nominees will bring about a change in how those films are selected for Oscar consideration. But while the film itself was egregiously overlooked this year, so was its star, Anamaria Marinca.
Portraying Otilia, a young college student trying to help a friend secure an illegal abortion during the Ceausescu years, Marinca is the audience's eyes and ears in a brutal and repressive state where cigarettes and hot showers are a form of currency and every stranger is a potential police informer. Director Cristian Mungiu creates almost unbearable tension with long, static shots, but Marinca's taciturn exterior in a series of increasingly hostile situations also contributes greatly to the overall sense of dread and danger. Whether she's negotiating with dismissive hotel clerks, bargaining with the terrifying abortionist, or maintaining a pleasant façade in front of her boyfriend's family, Marinca expresses volumes with just a facial gesture or a turn of the head. She's a key player in an exciting new wave of film.