Ready to see Julianne Hough as Jolene?
The "Dancing with the Stars" champ has been cast as the man-stealing title character from Dolly Parton's 1973 country classic "Jolene," TODAY has confirmed.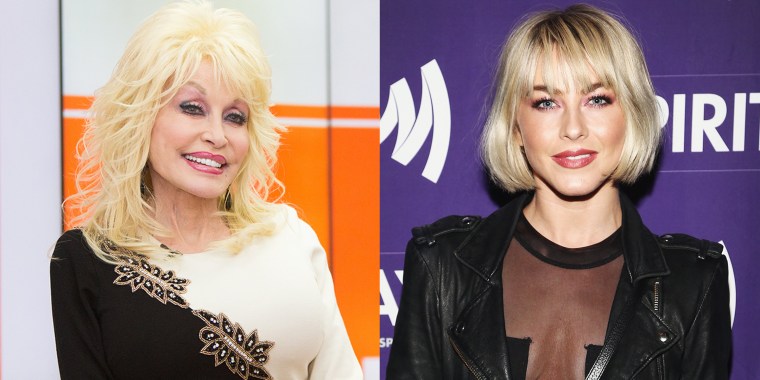 Hough, 30, will star alongside Parton, 72, in "Dolly Parton's Heartstrings: Jolene," an episode of Netflix's upcoming scripted series based on the stories in Parton's songs.
Deadline reports that the "Jolene" episode, which will be filmed in Atlanta, will tell the story of "an unexpected friendship" between two very different women who find themselves part of just the kind of love triangle Parton croons about in her Grammy-winning tune.
Hough's Jolene will be "a flirtatious free-spirit" who longs to escape her small Georgia hometown to follow her dream of becoming a successful singer-songwriter.
As for Parton, she'll play a woman named Babe, a "sparkly force of nature" who owns Baby Blue's, a local honky tonk with a notorious reputation for its scantily clad waitresses and colorful crowd.
While Babe's a "mother hen" to all her waitresses, none are closer to her than Jolene.
The two stars will be joined in the episode by "Nashville" star Kimberly Williams-Paisley and "The Good Wife" alum Dallas Roberts.
All eight episodes of Netflix's "Dolly Parton's Heartstrings" will launch at once some time in 2019.