Julia Roberts still adores her "Pretty Woman" co-star Richard Gere — and she let the actor know it when she celebrated his 69th birthday Friday.
Roberts, 50, took to Instagram to share a photo of Gere, writing, "Happy Birthday to this Guy" in the caption.
The pair made movie magic in 1990 with "Pretty Woman," which tells the story of a wealthy businessman named Edward and a down-on-her-luck Hollywood escort named Vivian falling wildly in love.
The duo's electrifying chemistry helped make the offbeat movie one of Hollywood's best-loved romances — one that earned Roberts her first best actress Oscar nomination.
Though Roberts always wanted Gere for the part of Edward, getting him to say yes to the role took some effort.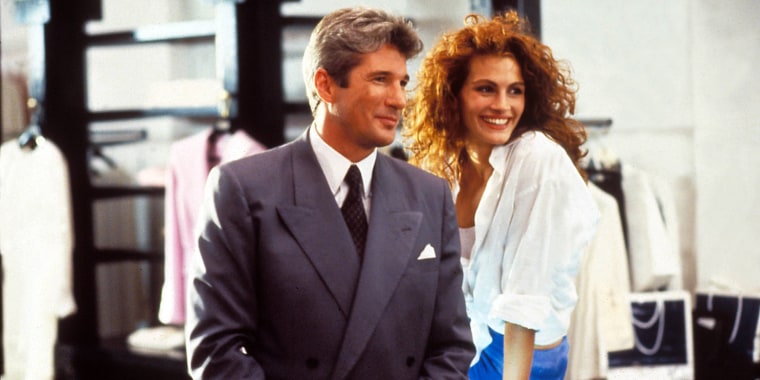 During an interview with Entertainment Weekly Radio last November, Roberts revealed that she and director Garry Marshall flew to meet Gere in New York, where she literally begged him to be her co-star.
"I just said, 'You have to do this movie.' ... And I kind of pleaded with him in a very real way," she recalled.
"He's a very serious actor and he had very specific thoughts about the movie and the part and what worked and what didn't work for him," Roberts remembered. "And I think I just nodded and smiled a lot and agreed with everything he said."
Though Gere initially turned down the role, in the end he gave in to Roberts' charms.
"All three of us went out to dinner and had a great time," Roberts remembered, "and he changed all of our lives forever by agreeing to do this movie."