Julia Roberts is the latest in a long line of Hollywood stars giving parenting tips to their pal George Clooney, who's expecting a boy and a girl with his wife, Amal Clooney, in June.
And, Roberts, a frequent co-star of Clooney's, has twins of her own — so she was able to offer some very real insights to her good friend.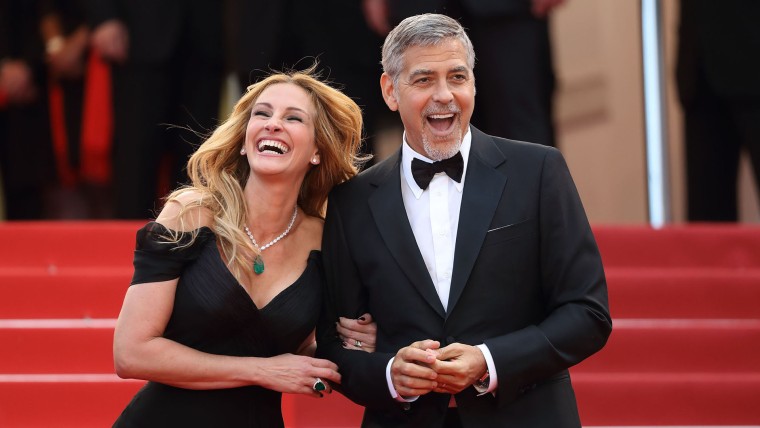 "You know, nobody's there with you at 3 o'clock in the morning when you're just going, 'What am I doing? Where did they come from and when are they going?'" Roberts, 49, joked while she visited "The Ellen DeGeneres Show" on Friday.
"And then you sort of, you get through it and you figure it out and everybody does and it's a trial and error and a whole lot of tears and it's amazing," she added.
The "Money Monster" star, who has three kids with husband Danny Moder — twins Hazel and Finn, 12, and sonHenry, 9 — said she has complete faith that George and Amal will be wonderful parents.
"It's gonna be so fun," she said. "They are a great couple and I think they don't need advice from me or anybody else."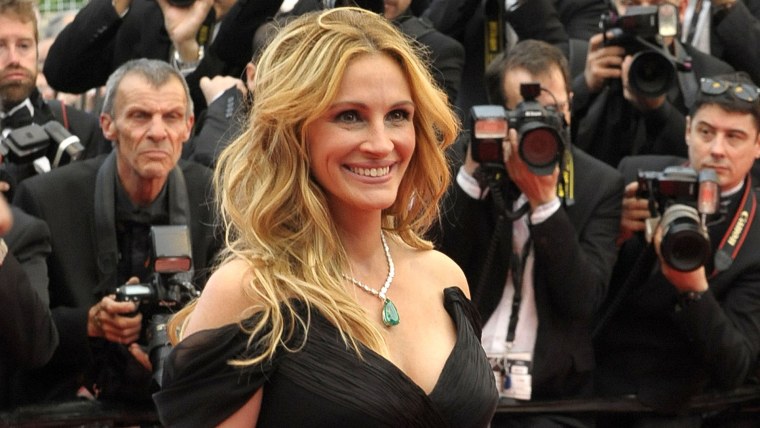 This year, Roberts was voted People's Most Beautiful Woman for a record fifth time. But when DeGeneres asked her for beauty tips, the down-to-earth actress said — beyond genetics — beauty comes from being happy.
"It's being around nice people that make you feel good," said Roberts. "I have incredible reinforcement from my family. My kids are very loving. I think they get that from their dad — to speak their love out loud."
"I think that's really important, to be out loud and kind as much as you can," she said. "That's what makes people seem attractive or beautiful, or whatever word you want to use."
Watch Roberts share her beauty tips in the video above!
RELATED