Wednesday is a big day for one of the funniest women on the small screen — Julia Louis-Dreyfus turns 55!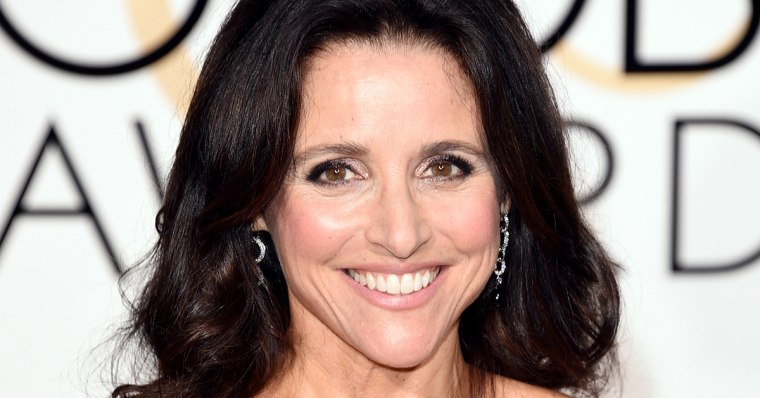 The actress was nominated for a Golden Globe for her commanding performance on the HBO comedy "Veep," though she didn't bring home the gold at Sunday night's ceremony. But the fact remains that she's always a winner as far as we're concerned.
Just take a look at a few of the moments that have made us love the comedy star:
1. The typo
A star on the Hollywood Walk of Fame is an honor for any celebrity, but when Louis-Dreyfus received her well-deserved spot on the Walk last year, it wasn't quite right. Her name was misspelled.
But rather than get upset, the actress got the misprint mounted so she could continue to laugh about it long after it was fixed.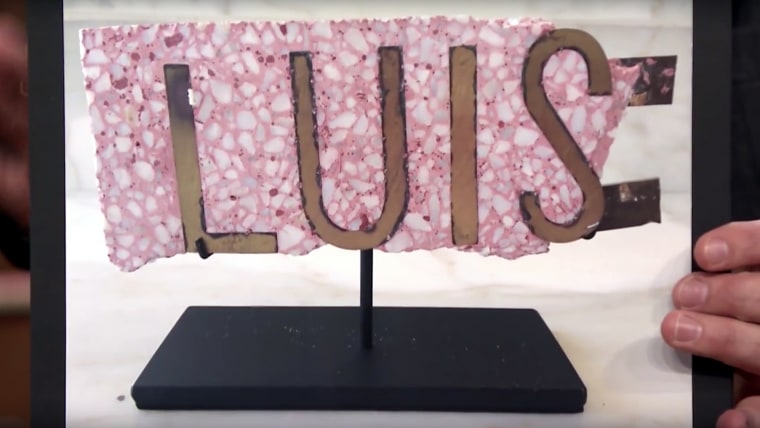 2. The kiss
In 2014, Louis-Dreyfus was nominated for and won a Best Actress in a Comedy Emmy, but it wasn't her award that everyone was buzzing about that year. Instead it was the show-stopping kiss that she shared with Best Actor in a Drama winner Bryan Cranston.
Of course, that lip lock wasn't quite as lusty as they made it look.
It was all just a well-orchestrated joke for fans of their last smooch, 20 years earlier on "Seinfeld."
MORE: Julia Louis-Dreyfus and other celebrities read mean tweets on 'Kimmel'
3. The rebuttal
Her revealing Rolling Stone cover showed more than just a whole lot of skin. History buffs couldn't help but notice the mock tattoo that covered her back started off with "We the people..." (as does the Constitution) but ended with John Hancock's signature (as does the Declaration of Independence).
While the goof was actually intentional, Louis-Dreyfus had the perfect cover-up story for the cover controversy in the form of a Throwback Thursday pic.
"#TBT John Hancock not part of tattoo" she wrote. "It is a birthmark.1962 photo is proof. Apologies 2 @RollingStone #crackexcuse."
4. The dance
The jerking, disjointed and hilarious dance Louis-Dreyfus delivered on "Seinfeld" — aka the Elaine Dance — wasn't just a highlight of her personal performances on the show; it turned out to be one of the most memorable moments from the whole series.
George (Jason Alexander) described it best: Dance? "It was more like a full-body dry heave set to music."
5. The zinger
Of course, there's one moment from Seinfeld that isn't quite as universally beloved. The very last episode, which put the remorseless leads on trial for their deeds (and their lack of deeds), left fans split — a fact that the actress took a tongue-in-cheek shot at when offering up her entry during David Letterman's very last "Late Show" Top 10.
"Thanks for letting me take part in another hugely disappointing series finale!" she snarked right in front of pal and "Seinfeld" co-creator Jerry Seinfeld.
Follow Ree Hines on Twitter.