Happy anniversary to Julia Louis-Dreyfus and her hubby, Brad Hall. The couple celebrated 31 years of marriage on Monday.
The "Veep" star honored their special day with an adorable throwback pic of the smiling young sweethearts posing on a sailboat in their swimsuits. "31,000 years ago today, I married my current boyfriend," she joked in the caption.
The college sweethearts — who share sons Henry, 25, and Charlie, 20 — met at Northwestern University in the early 1980s when Louis-Dreyfus auditioned for a theater production Hall was producing. Right away, she knew she'd met her match, the actress told talk-show host Craig Ferguson in 2013.
"There were a couple of moments, some of which I will not share," she joked. "But I would say that I knew almost immediately. It's really the truth."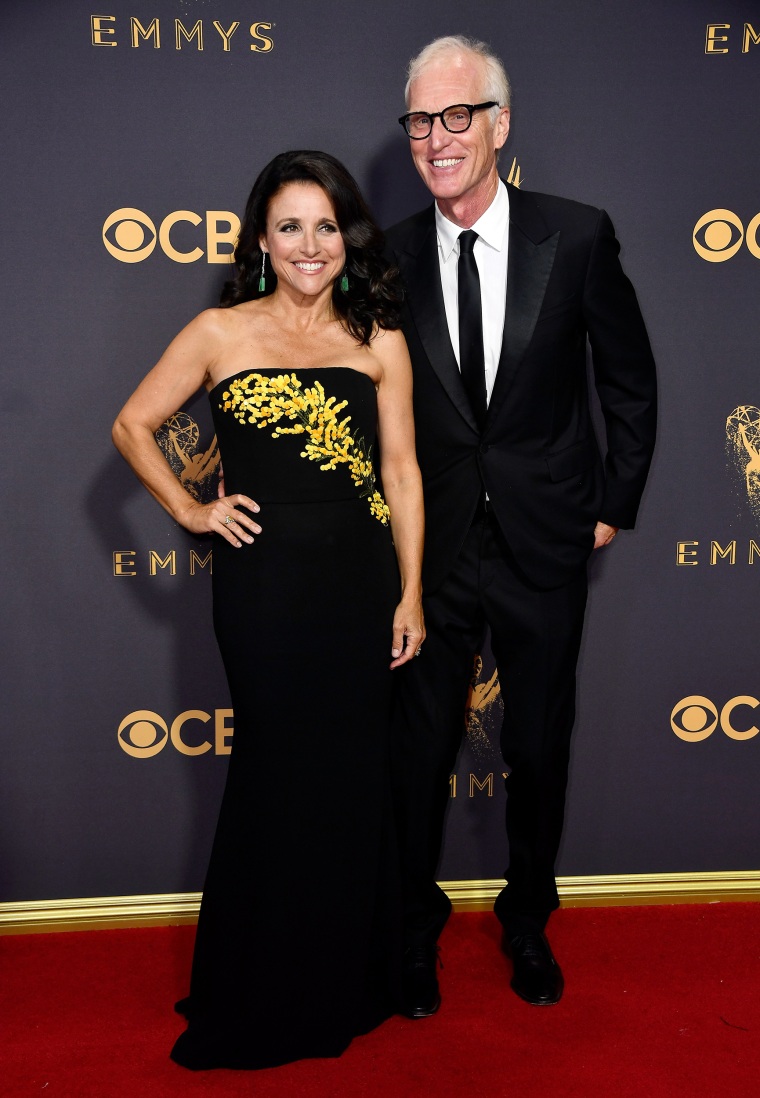 The pair tied the knot in 1987 and have been each other's biggest champions — with actor-director Hall sticking right by his wife's side as she battled breast cancer this past year.
In September 2017, Louis-Dreyfus learned she'd been diagnosed with breast cancer just one day after winning her sixth consecutive Emmy for her role as fictional U.S. Vice President (and later President) Selina Meyer on "Veep." The star shared the news on social media, writing, "One in eight women get breast cancer. Today, I'm the one."
The "Seinfeld" alum wrapped up her chemo treatments in January. The following month, she shared a photo of herself after an unspecified surgery, captioning it with a fierce and funny message about her recovery.
"'Hoorah! Great doctors, great results, feeling happy and ready to rock after surgery. Hey cancer, "F--- you!" she wrote.
Louis-Dreyfus is expected to begin filming the final season of "Veep" in August.