She's back!
Actress Julia Louis-Dreyfus has returned to work on the HBO hit "Veep" after getting treatment for breast cancer.
She shared a selfie on Instagram of a recent table read for the show's seventh season.
"Guys, we just learned how to take a picture of ourselves on my phone!" she jokingly wrote. "How cool is this?"
In the photo, Louis-Dreyfus smiles alongside her co-stars on the show, including Matt Walsh, Anna Chlumsky and Tony Hale.
The 57-year-old revealed she had been diagnosed with breast cancer last September. Louis-Dreyfus underwent treatment and her last day of chemotherapy was in January. (True to form, she shared a hilarious video of her sons lip-syncing to Michael Jackson's "Beat It" to celebrate the milestone.)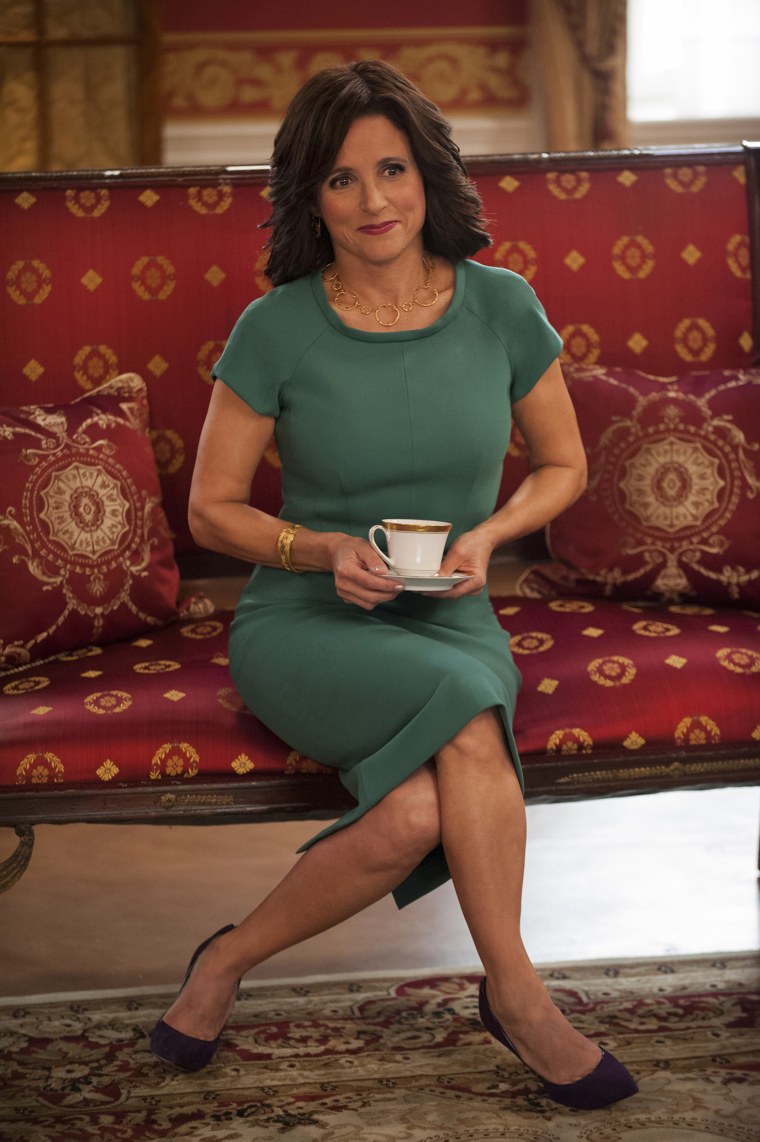 The following month, she shared an update on her health, writing on social media that she had "great doctors" and "great results" after an unspecified surgery, and was "feeling happy and ready to rock."
Louis-Dreyfus kept fans updated throughout her treatment, becoming a champion for breast cancer awareness in the process.
They'll surely be thrilled to hear that the actress, whose performance on "Veep" has earned her several Emmys, will return to the show in time for the new season, which will be its last.
The seventh season of "Veep" will air next year.