For years, legendary young adult author Judy Blume has resisted turning her classic books into movies. But at the age of 80, she's had a change of heart on at least one.
"Are You There, God? It's Me, Margaret" will now be a feature film!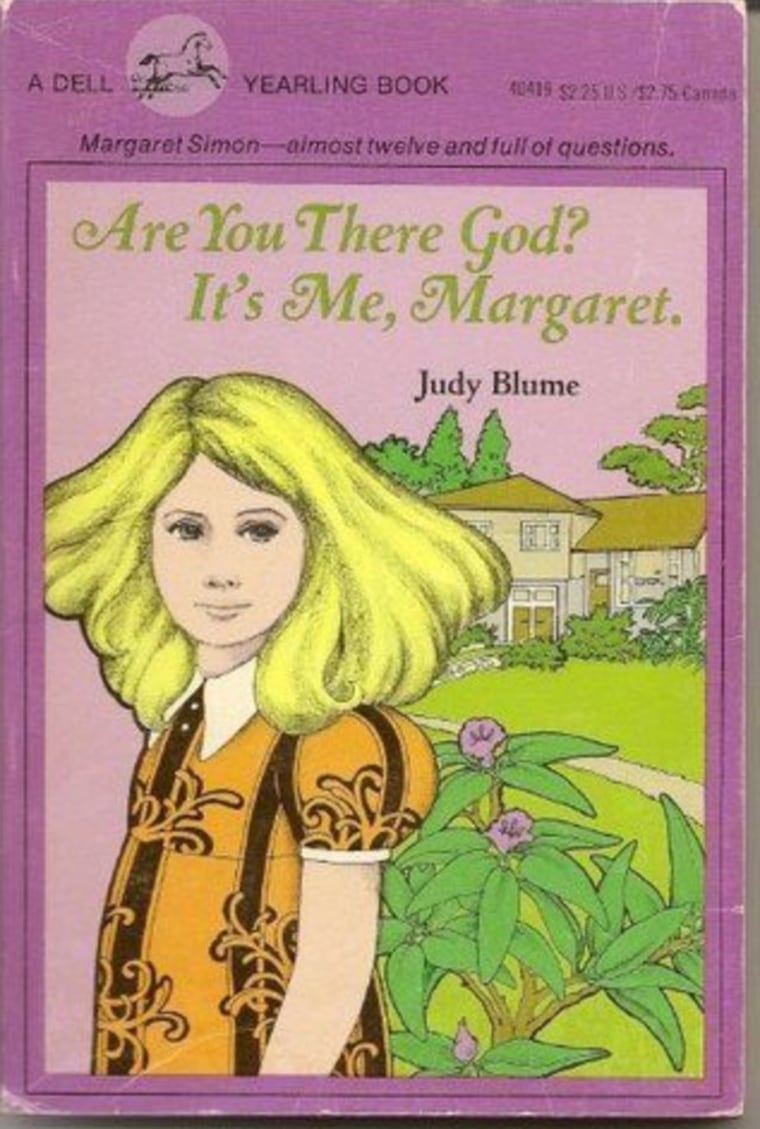 According to Deadline, Blume has signed over the rights to make the film to producer James L. Brooks' production company Gracie Films and Kelly Fremon Craig. The pair collaborated on 2016's "The Edge of Seventeen," which Craig wrote, directed and produced, and which starred Hailee Steinfeld.
Only two of Blume's books have been made into movies before: a 1978 TV adaptation of her controversial "Forever" novel, and 2012's feature of "Tiger Eyes," which was directed by her son, Lawrence. "Deenie" was once being worked on by Disney Films, but it never got past the development stage.
In addition, "Otherwise Known as Sheila the Great" was an ABC Weekend Special in 1991, and "Fudge" (based on "Tales" and "Superfudge") was briefly a TV series in 1995.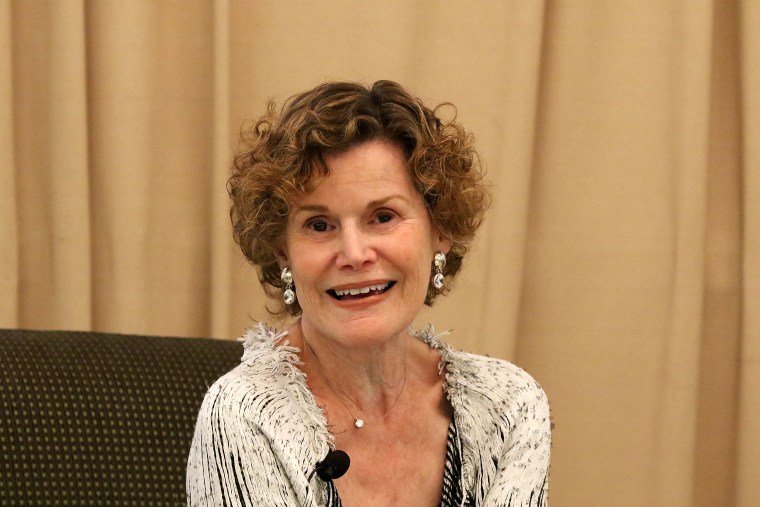 "I adore movies," Blume told TODAY in 2013. "It was never right (to turn the books into films) before. Some of them are very small stories; they might work in an hour. And some of them can really be opened up."
If there is an classic Blume novel, 1970s "Margaret" is probably it. Following young Margaret Simon as she navigates early adolescence (including getting her period, and worrying about her developing body), the quick-witted, insightful book has been accessible to generations of readers.
And all of those generations can feel proprietary about the book; when Blume changed some text in later editions (going from old-fashioned sanitary belts to adhesive pads, for example), there was a bit of a kerfuffle. Even an updated change in the cover design had some purists upset on social media.
All of which proves that "Margaret" still touches hearts, nearly 50 years later. In August, Blume asked her fans directly which of her books should be adapted, noting that "the time has come":
Despite all the excitement, however, his brand-new adaptation deal has a little maturing of its own to do: having filmmakers of Fremon Craig and Brooks' stature should help, but for now they're waiting until they have a screenplay written before even considering casting, filming, or distributors.
But Brooks offers some hope, telling Deadline that he feels "this all will continue to happen quickly."
"It is this right of passage for women and girls," Fremon Craig said. "There's something so timely and full of truth and I remember for me that at that age, it felt like a life raft at a time when you're lost and searching and unsure. This book comes along and tells you you're not alone."