As part of a cast of characters that included "a brain, an athlete, a basket case, a princess and a criminal," Judd Nelson played the latter in 1985's "The Breakfast Club" — a part he played to perfection.
He was the bad boy, the rebel, a guy who would strike matches against his teeth and didn't hesitate to tell the assistant principal to eat his shorts! But these days?
"I'm now that kid's dad," Nelson said during a Tuesday morning visit to TODAY.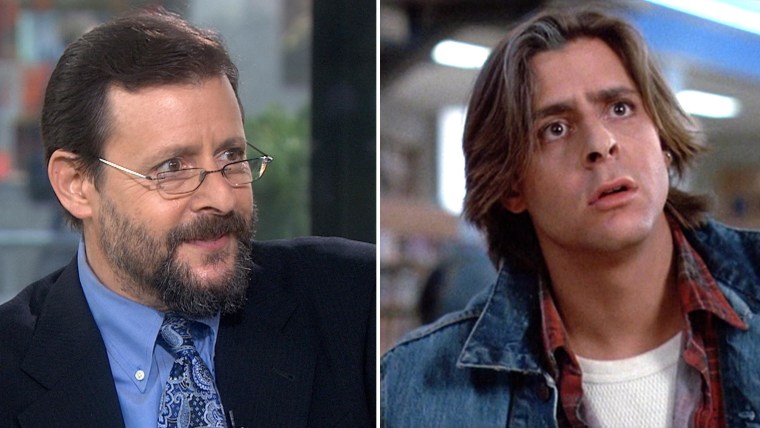 Well, if that's the case, he's got his hands full. His character, John Bender, was the one to take the lead when it came to detention hijinks in the film and memorably told the other kids, "Being bad feels pretty good, huh?"
In fact, just about everything from that iconic coming-of-age movie is memorable. But Nelson now admits he never imagined the flick would still be so beloved and relevant 30 years later.
"I'm surprised, but pleasantly so," he told TODAY anchor and "Breakfast Club" superfan Savannah Guthrie.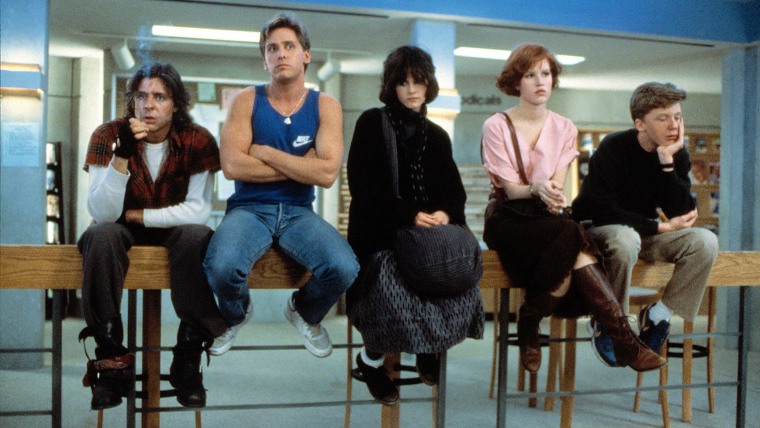 But surprised or not, Nelson knows just who deserves the credit for that staying power.
"We were very fortunate. John Hughes, may he rest in peace, wrote a great script," he explained. "I think that's where it all begins. It's like riding a fast horse: You don't have to use your crop. You just have to not fall off."
He and the rest of the cast definitely did a remarkable job of not falling off.
See for yourself when "The Breakfast Club" returns to theaters for an anniversary run on March 26 and 31.
Follow Ree Hines on Google+.