When NBC resurrects "The Bible" miniseries for its "A.D." sequel this spring, Juan Pablo di Pace will be playing the part of Jesus.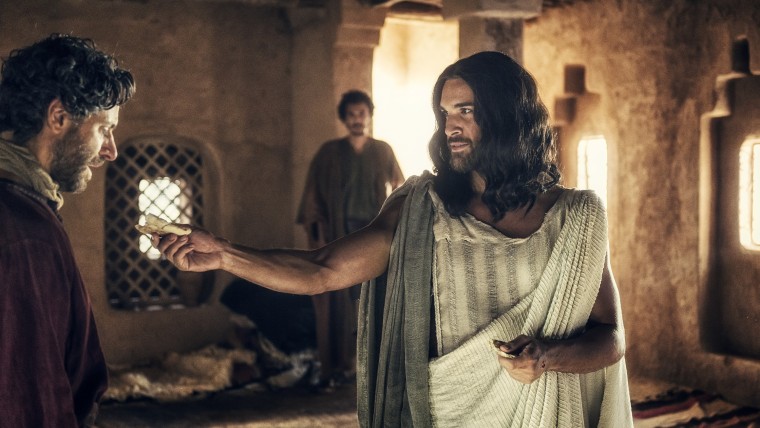 The 35-year-old Argentina native's credits include the NBC series "Camp" and TNT's reboot of "Dallas."
Di Pace was among those to announce the news Wednesday, when he expressed his excitement to his 4,000 Instagram followers and 16,600 Twitter disciples.
Executive-produced by Mark Burnett and Roma Downey, the 12-episode "A.D." is slated to coincide with the Easter season. That's appropriate timing, as the "Bible" series ended with the story of Jesus' crucifixion.

According to People magazine, the sequel "will focus on the fallout and the impact the crucifixion had on Jesus' mother, Mary, his disciples and key political and religious leaders."
The latest in a long line of actors to play Jesus, di Pace will follow Diogo Morgado, who played the part in the previous "Bible" miniseries and returned to the role in the movie "Son of God."
Among the other notable actors to fill those sandals are H.B. Warner (1927's "The King of Kings"); Claude Heater (1959's "Ben-Hur"); Max von Sydow (1965's "The Greatest Story Ever Told"); Ted Neeley (1973's "Jesus Christ Superstar"); Willem Dafoe (1988's "The Last Temptation of Christ"); Will Ferrell (1999's "Superstar"); and Jim Caviezel (2004's "The Passion of the Christ").
Follow TODAY.com writer Chris Serico on Twitter.