Two of Josh Duggar's sisters say they've forgiven their brother for a series of scandals that led to the family's public disgrace, but say they continue to work on rebuilding their relationship with him.
"I have forgiven him and I feel that, but the trust is not there," Joy Duggar told People magazine in an interview published this week.
Last year, charges surfaced that Josh Duggar, 28, the former executive director of the Family Research Council, sexually molested five children — including two of his own sisters — while he was a teenager.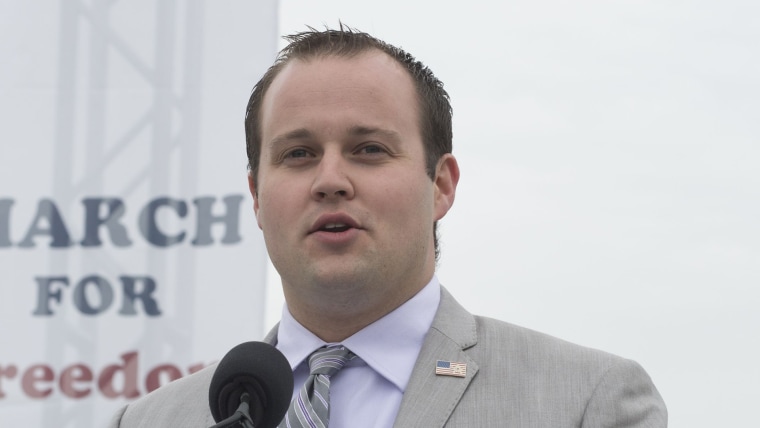 Duggar later admitted to also having a pornography addiction and being unfaithful to his wife, with whom he has four children.
RELATED: Josh Duggar calls himself 'hypocrite,' admits to being 'unfaithful' in statement
Duggar reportedly entered a faith-based rehabilitation treatment facility shortly after he posted a public apology for his actions on his family's official website, where he described himself as "the biggest hypocrite ever."
His sister, Jessa Seewald, said her family has been trying to move forward.
"I definitely have forgiven Josh. It is a process, though, that you have to work through in your heart," she told People. "And trust is not quickly rebuilt. It is something that takes a while. We love him very much, though, and we are very hopeful for the future."
RELATED: Jill and Jessa are 'angry and hurt' in promo for new Duggars specials on TLC
The scandal led to last year's cancellation of the popular TLC reality show, "19 Kids and Counting."
But the family returned to the cable network last December with a three-part special, "Jill and Jessa: Counting On," which will return for a full season on TLC this month.