Joy-Anna Duggar, 19, and Austin Forsyth, 22, have officially tied the knot!
With a friendship of 15 years preceding their courtship and eventual engagement, the two have known each other almost their whole lives. And now, they've vowed to spend the rest of them together, too.
"What an absolutely wonderful day our family will always treasure," read a post on the Duggar family website. "As parents, we could not be more grateful for the godly woman Joy has become, and the loving husband she married! We love you, Joy and Austin and are so happy for you both, as you embark on this exciting journey together!"
The Duggars had double the reason to rejoice: At an event celebrating the newly married couple, Joy's older brother, Joseph, 22, proposed to Kendra Caldwell, 18. Looks like another Duggar family wedding is just around the corner.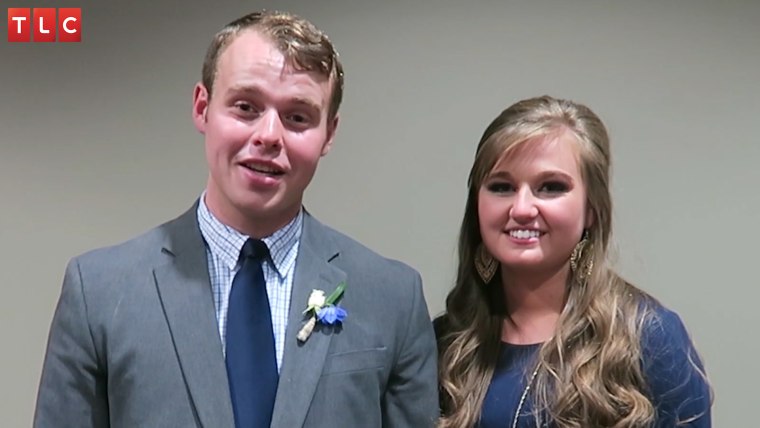 The rest of us will get to experience part of Joy and Austin's special day when their wedding is featured on the premiere episode of "Counting On," airing June 12 on TLC.
"The moment I said 'I do' was just a huge burden off my shoulder," Austin revealed in their announcement. "I'm just looking forward to getting to share my life — its good times and its challenges — with my best friend."
"Saying our vows and saying 'I do' and committing our lives to each other is so incredible," Joy-Anna added. "I feel so blessed to be married to him."
The two were so excited to begin their lives together that they moved up their original wedding plans, putting their engagement at just three months.
Hey, when you know, you know!
Congratulations, you two!
RELATED:
Josh and Anna Duggar expecting fifth child: We are 'rebuilding a life together'
The Duggars' 7 rules of courtship: 'Love is in the air' (but no kissing)