As they say, "Goonies" never say die.
Josh Brolin knows the feeling. Thirty-two years ago, the then-rising star played Brand, the older teenage brother to Mikey (Sean Astin) in the classic kids caper film, and he was totally pumped for that role. Pumped from pumping iron, that is.
Well, looks like he hasn't given up the dream, because when he and his wife Kathryn Boyd were invited to an '80s-themed party, he decided to go ... as Brand!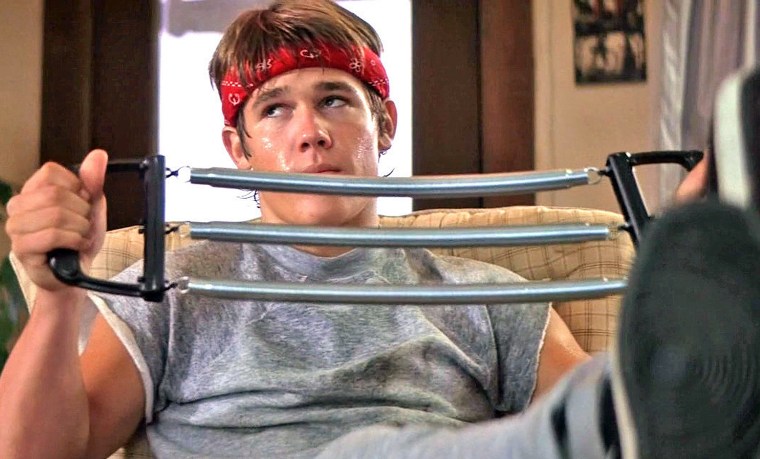 Naturally, he made sure to wear Brand's cutoff gray T-shirt and red bandanna, and even toted around a classic chest expander.
But really, his greatest accessory? A pair of terrifically-sculpted biceps!
We actually think the 49-year-old looks even more ripped now than he did in 1985, if that's physically possible.
Clearly, "Goonies" has been on the actor's mind; last week he posted this great retro shot of himself from the movie and noted how making it was "pure bliss":
But lately Brolin's had a reason to be hitting the gym pretty hard.
He packed on 73 pounds for his "Legacy of a Whitetail Deer Hunter" role, and has been posting updates on social media to show how he's getting fit again.
And we are once again mighty impressed!
Ah, "Goonies" and Josh Brolin. A movie and an actor that just keep on giving.
Follow Randee Dawn on Twitter.