Jordin Sparks' fans will see and hear a new side to the singer with her latest album, "Right Here, Right Now." Sexy, bold and mature, the "American Idol" alum says it reflects her personal and professional evolution over the past six years — and many life experiences since her 2009 release, "Battlefield."
"To grow up and transition from a young girl into a woman can be scary," Sparks, now 25, told TODAY.com in an interview prior to her concert on the plaza Thursday. "It's scary for any girl to go through. But, I've had to do it in the spotlight, and I feel like I was able to achieve what I wanted to ... because I have my own type of sexy."
Sparks added, "Rihanna's got her type of sexy. Miley [Cyrus] has her type of sexy. Beyonce's got her type, and I have mine, and I feel like I am able to show it ... It feels good to say, 'Hey guys, I'm not that 17-year-old girl anymore.'"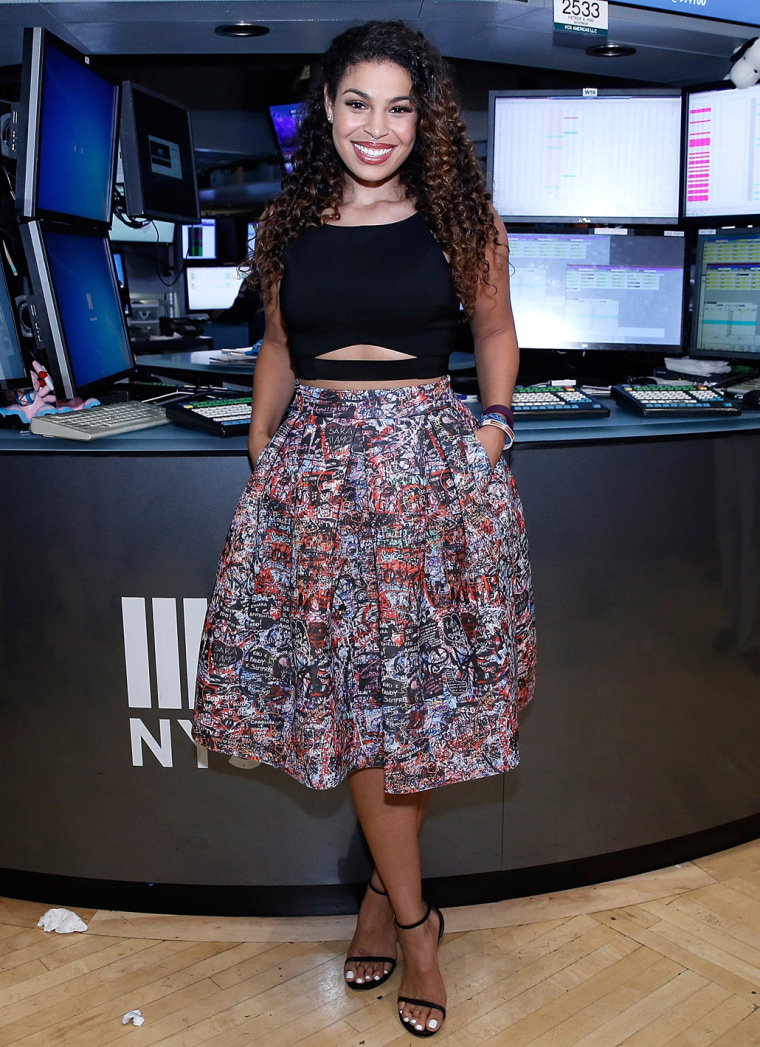 During this growth, Sparks was able to find her new sound, and a more mature voice — ironically — in the music of her childhood. "[This album is] similar to what I grew up listening to, what I love to listen to now," she said. "I was very inspired by '90s R&B. I'm a '90s kid. I grew up listening to the best: Mariah [Carey], Whitney [Houston], Babyface, Boyz II Men, Brandy — all those amazing singers ... I feel like you can hear a lot of that on the album."
"I finally caught my groove and sound," she added. "It may seem different to my fans, but for me this is what I love, and to be able to actually do it and finally be asked, 'Jordin, what do you want to say, and what do you want it to sound like?' To be able to go to the studio with that kind of freedom was amazing."
Sparks' personal experiences, many since her "American Idol" win in 2007, come through on the album with songs like "They Don't Give," which Sparks got the chance to write with one of her own idols: Babyface. "The song is talking about a relationship and how the two of you know that it's right and you love each other," she explained. Even in instances when others may not understand or appreciate it, she added, "As long as you do, it's OK."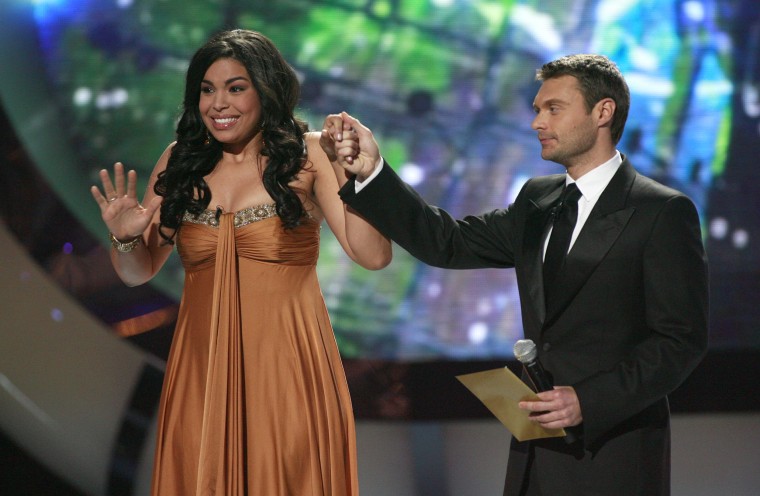 "I was able to have pretty much 100 percent creative control, which is kind of rare these days," Sparks said of the album. "Each song, whether I wrote it or not, I had to relate to on a personal level and really, really love," she said. "Everything on there is a real reflection of something I went through or how I was feeling at a certain time."
However, Sparks acknowledges that success hasn't always been a steady climb. Although she's also starred on Broadway ("In the Heights") and on film ("Sparkle"), she admits that in between, "My path started taking a little bit of a curve, which is fine with me. I look back on it now and see I had to go through all of that," she said. "I had to learn and experience these things to be able to get to this point in my life."
MORE: Jordin Sparks reveals her weight, and 'it feels really good'
She encourages fans to consider that "anything worth having or worth achieving, you've got to work for it ... you've got to work very hard and you've got to be willing to make the sacrifices that are needed to get there."
"Putting in the long nights, not seeing your family, maybe you have to work on your birthday ... if you want something bad enough, you'll do it," she added.
Sparks also worked hard to lose 50 pounds, something that took her a year and a half to achieve, as she revealed on TODAY in 2014. She's still maintaining this incredible achievement, which complements her new sexier persona and grown-up, empowered self-image. Her secret to keeping it off?
"I absolutely love food and it's meant to be enjoyed. But, for me, I had to figure out that I was eating food because it tasted good, not because I was hungry," she said. "So, once I figured out I really needed to listen to my body and really listen when it was like, 'Hey, you're full,' that really helped."
Tips for fans looking to follow in her footsteps, and drop a few pounds? "Make healthier choices … instead of potato chips, grab an apple. Small little things like that, I feel, can make all the difference in the world. I cut out soda. That helped out a lot and I feel a lot better, because that's just so much sugar," she said.
"I would say to encourage everybody, just take it a day at a time and don't get down on yourself just because you're not seeing results if you're trying to meet a specific goal," she advised.
"Everyone's body changes in different ways and you just take it a day at a time, and keep a positive attitude ... don't beat yourself up if you have a cupcake, because everyone deserves one every once in a while!"
MORE: 'American Idol' coming to an end with season 15
As Sparks has evolved personally and as a performer, so has pop culture and the platform that launched her career, "American Idol," which will end soon after an outstanding 15-season run. "It's sad," Sparks said. "I was a huge fan before I ever auditioned for the show, so I've watched every season for the past 15 years and that just sounds absolutely crazy ... 15 years to dominate television is an amazing feat."
"I feel like they're definitely going out on a high note, for lack of a better term," she continued. "And I feel like, 'What am I going to do with the first half of my week now?'"
MORE: End of an era! 5 reasons we'll miss 'American Idol'
"I'm sad, but at the same time I feel like they had an amazing run and you can't ask for anything better than that," she said. "To those that are auditioning now, since it is the last season, I would say you really got to step it up ... I'm excited to see who this last winner's going to be."