Actor Jonathan Majors was arrested on Saturday in New York City on domestic violence allegations after a woman alleged she was assaulted.
In a statement, the New York Police Department described the incident as a domestic dispute and said Majors, 33, was taken into custody that morning based on allegations of strangulation, assault, and harassment.
A spokesperson for the actor denied the allegations in a statement to TODAY.com.
"He has done nothing wrong. We look forward to clearing his name and clearing this up."
Police said they received a 911 call around 11:14 a.m. Saturday and arrived at a location in the Chelsea neighborhood of Manhattan where a woman, identified only as a 30-year-old, said she had been assaulted by Majors.
After a preliminary investigation, police determined that the woman was involved in a domestic dispute and had "sustained minor injuries to her head and neck and was removed to an area hospital in stable condition."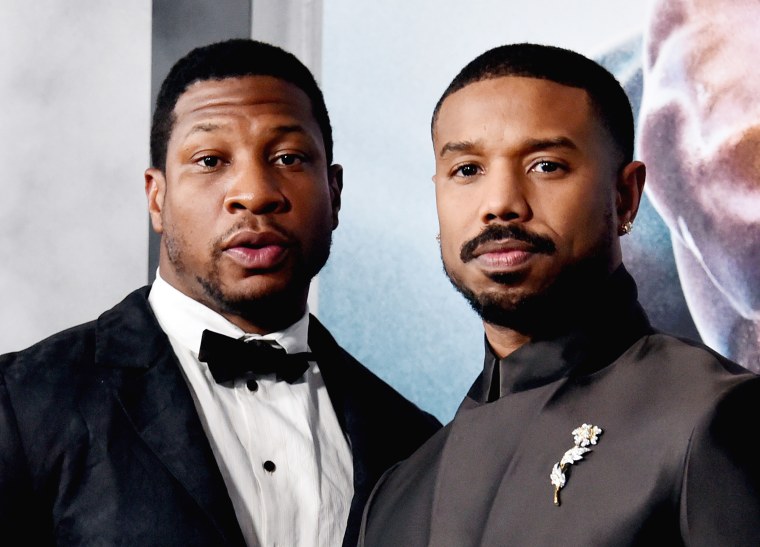 Majors, a critically acclaimed actor, has starred in several recent studio films. He played opposite Michael B. Jordan in "Creed III" and took on the role of Marvel villain Kang the Conquerer in "Ant-Man and the Wasp: Quantumania."
Other roles include his 2019 independent film "The Last Black Man in San Francisco," and his latest picture, "Magazine Dreams," which originally premiered at Sundance and is set to hit theaters on Dec. 8.