Twenty years ago, the spiky-haired, bespectacled Jonathan Lipnicki totally upstaged Tom Cruise and Renée Zellweger in "Jerry Maguire."
But Lipnicki was only 6 when he made his film debut and as he's revealing now that working as a child actor came with high costs.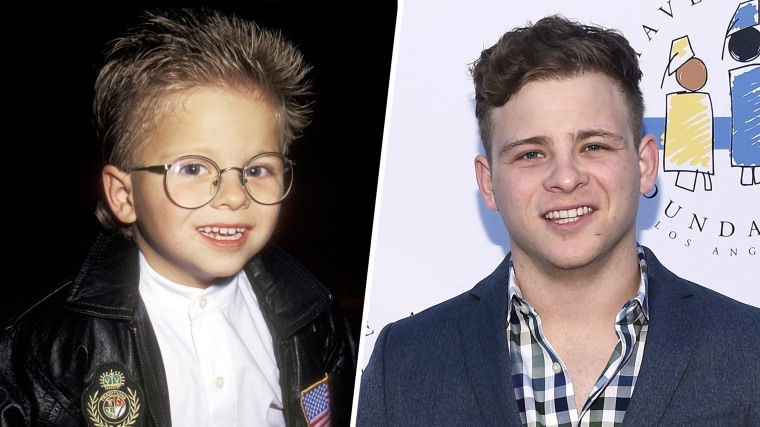 As he explained on Instagram Tuesday, he was "relentlessly" bullied and called a "has-been" as a child. The frequent bullying contributed to his panic attacks and anxiety as a young man.
RELATED: That cute 'Jerry Maguire' kid can probably kill you with his hands now
As a child actor Lipnicki continued to act in movies like "Stuart Little" and "The Little Vampire," and has been able to continue his acting career in smaller films and occasionally on TV. As he noted in his Instagram post, he's done more films as a grown-up actor than as a child. He also trains regularly in mixed martial arts.
Lipnicki put up an additional post Wednesday acknowledging the attention the first one has drawn:
The actor, now 26, is clearly not alone in his experiences. Last night singer and actress Demi Lovato, who also experienced bullying and mental health issues while working as a child actress, revealed she's been sober for five years.
RELATED: 'Jerry Maguire's' Jonathan Lipnicki (and His Dog) Freaked Out by Petite Ex-Girlfriend
It's not an easy road to travel, but it is easy to applaud these young actors' positive attitudes.
Follow Randee Dawn on Twitter.