A New Kid is coming to HGTV.
Jonathan Knight — member of the Boston-bred boy band New Kids on the Block, with brother Jordan Knight, Donnie Wahlberg, Joey McIntyre and Danny Wood — is bringing his passion for house restoration to the home design channel for a new pilot, "Farmhouse Fixer."
Knight took to Instagram Friday to make the announcement to fans.
"It's been an amazing journey getting here," he wrote alongside a photo of a headline revealing the news. "Looking forward to sharing this pilot with everyone."
In "Farmhouse Fixer," Knight "will take fans step-by-step when he restores a centuries-old New England farmhouse," according to a press release, and will preserve the house's "historic charm" while adding a "modern layout with high-end amenities."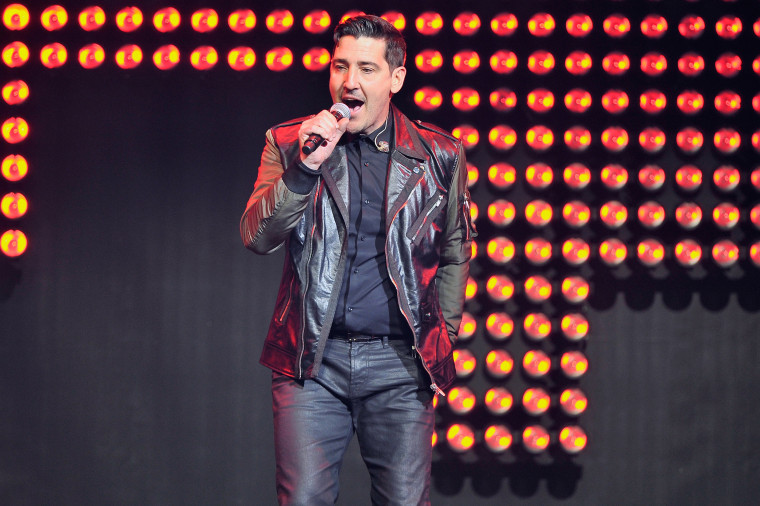 "Old farmhouses are American treasures," Knight said in a release statement. "Most have been in the same family for 200 years and have never been renovated. And they're disappearing fast. If we don't save them, they're going to be gone."
Knight has renovated over 200 houses in 20 years, the release also noted. And he has highlighted some of those homes on his Instagram feed.
Looks like Knight's going to be a busy man between this exciting new gig and the Mixtape Tour with his bandmates! At least this way, for those of us who can't make the 53-city tour, we can still hang tough with Jonathan.
"Farmhouse Fixer" is slated to air in 2019.