Fans have been known to whip out their phones and take a few sneaky photos when they see a famous face nearby, but as it turns out, stars can get pretty sneaky, too.

That's what TODAY's Matt Lauer learned when he caught Jon Hamm taking surreptitious shots of him from across the aisle when the two shared a coast-to-coast flight.
"I was aboveboard in all of this!" the "Mad Man" star insisted when Lauer made mock claims of a privacy violation.
While Lauer said he didn't agree to the shots, Hamm pointed to the evidence — the photos.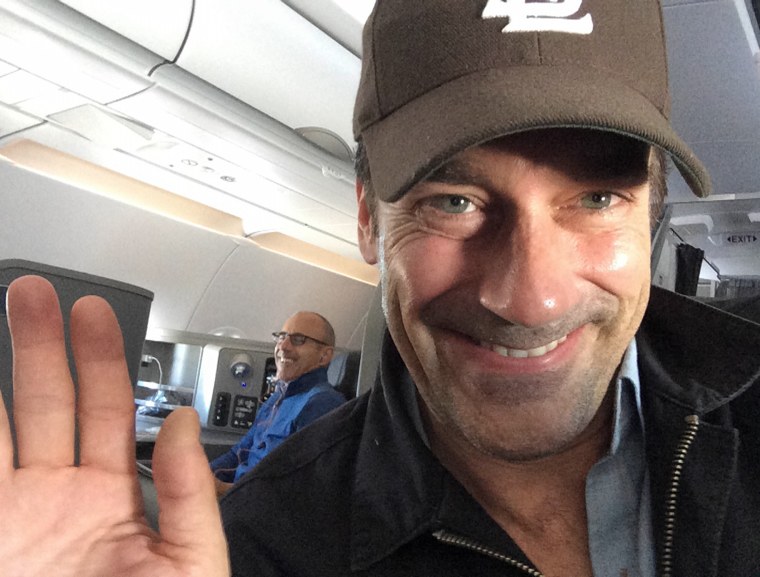 "You're laughing!" the actor countered.
There was no denying it. And even though Lauer might not have been in on it from the beginning, he certainly couldn't say he didn't agree to all the photos.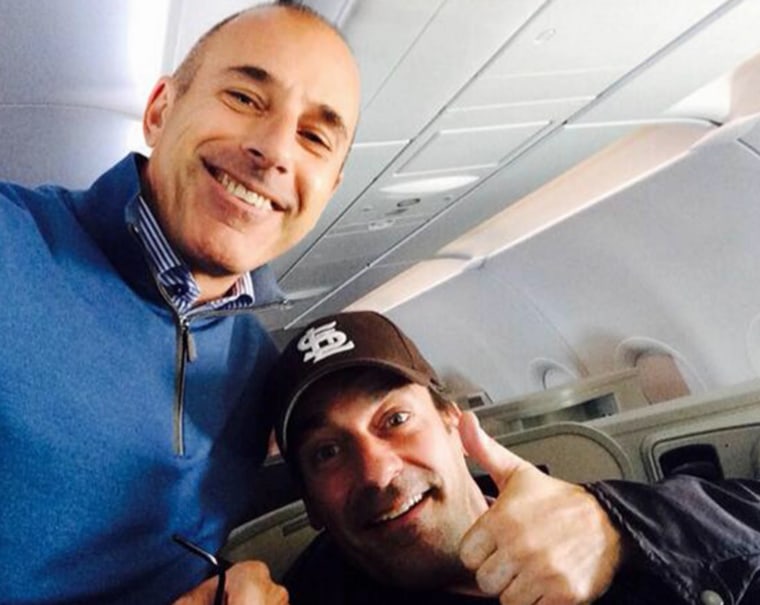 Who's going to get the last laugh here? Well, Hamm has a date to throw out the first pitch when the St. Louis Cardinals and the Cincinnati Reds face off, and Lauer couldn't help but wonder if it might go the way of another memorable first pitch.
See how Hamm performs on the mound in St. Louis on Aug. 18, and catch him in the season two premiere of "A Young Doctor's Notebook" on Aug.19 at 10 p.m. on Ovation. 
And if you want to see what led to this moment with the star: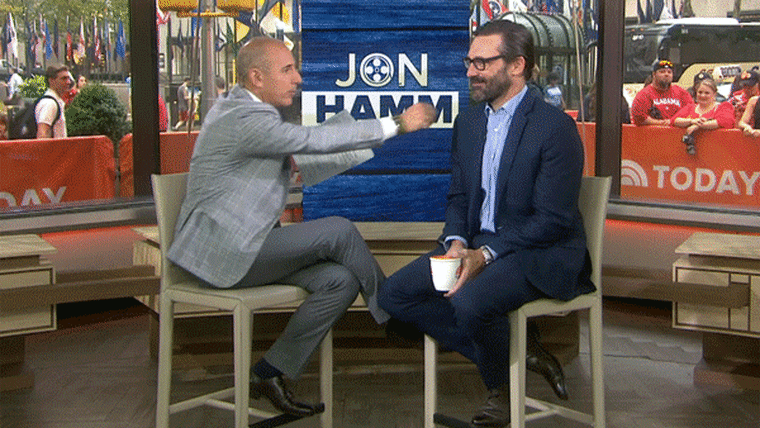 Well, just watch the full TODAY clip.
Follow Ree Hines on Google+.