This has been one brutal summer for celebrity relationships, and as it unofficially comes to an end with Labor Day, the union of Jon Hamm and Jennifer Westfeldt is one of the casualties.
The "Mad Men" star, 44, and his filmmaker girlfriend, 45, who starred together in 2011's "Friends with Kids," told People that they are going their separate ways.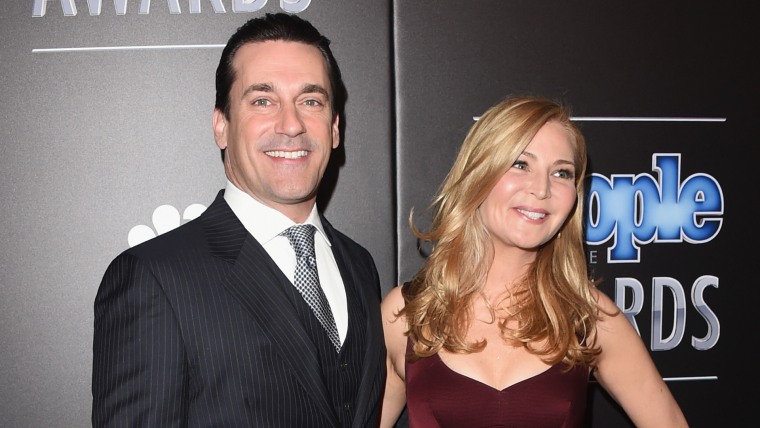 "With great sadness, we have decided to separate, after 18 years of love and shared history," they said in a joint statement. "We will continue to be supportive of each other in every way possible moving forward."
People noted that Hamm and Westfeldt were last seen in public "canoodling" together on July 22 at Netflix's "Wet Hot American Summer: First Day of Camp" premiere in New York.
"I don't have the marriage chip, and neither of us have the greatest examples of marriage in our families. But Jen is the love of my life, and we've already been together four times longer than my parents were married," Hamm told Parade in 2010.
In splitting this summer, they join such storied pairs as Ben Affleck and Jennifer Garner, Miss Piggy and Kermit the Frog, and Blake Shelton and Miranda Lambert.
Here's hoping the fall season turns out to be a bit more romantic. Good luck, you two.