Jon Hamm and Ellie Kemper go way back! Before he starred alongside her as the baddie in "Unbreakable Kimmy Schmidt" and even before they both took on roles in "Bridesmaids," they met up in high school.
But they weren't exactly peers.
The former "Mad Men" star was a John Burroughs School alum who returned to teach eighth-graders, including Kemper, how to act. And during his Tuesday morning visit to TODAY, his prized pupil popped in to greet him.
Watch us welcome Ellie Kemper to TODAY!
Actually, Kemper stepped between Hamm and TODAY's Matt Lauer and announced, "The student has become the teacher!"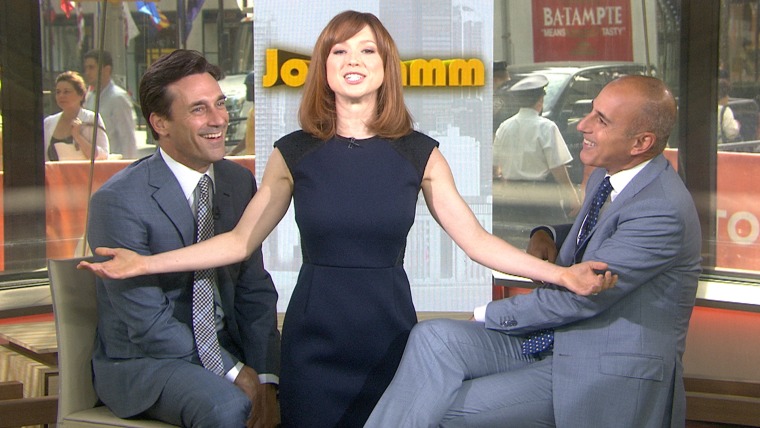 "I'm kidding! Never!" she was quick to add.
But according to Hamm, she really was one heck of a student.
"The best," he said. "She and her sister [Carrie Kemper] were incredibly diligent students and very, very talented. The proof is in the pudding. They're both working in the industry."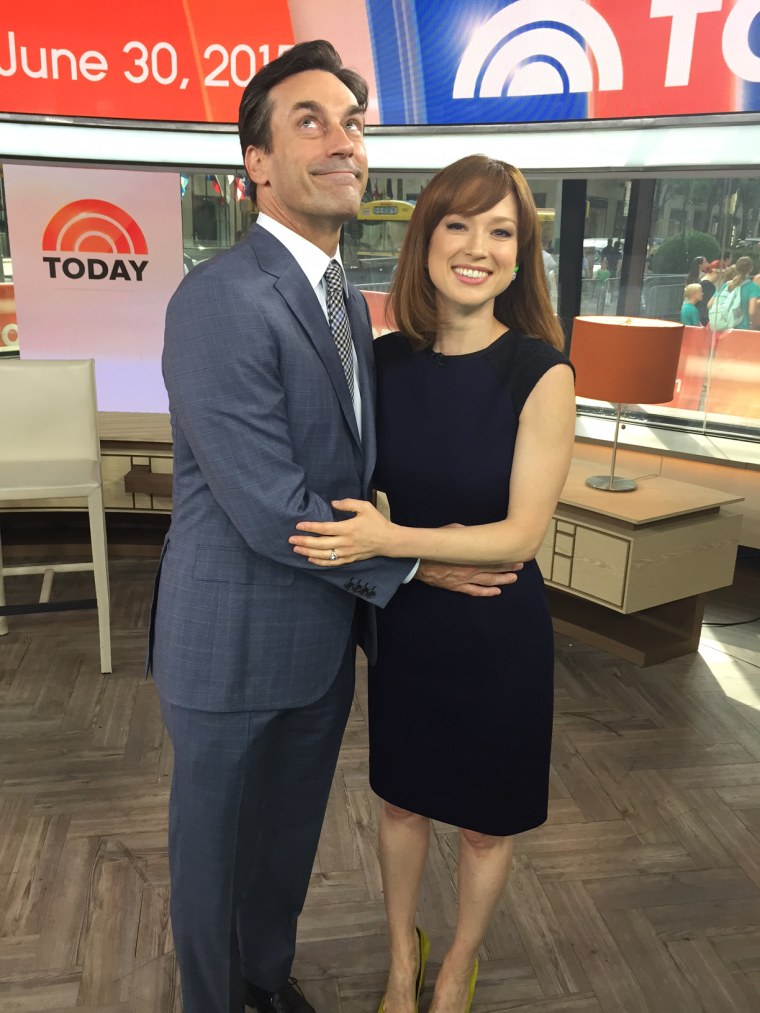 Kemper had plenty of praise for him, too.
Surprise! See who shocked Ellie Kemper on her first day on TODAY's Take
"He is the prince of St. Louis," she said of her hometown pal. "He was a fantastic teacher."
You can see more from the prince — or rather hear more from him — when his latest movie, "Minions," opens July 10. To see more of Kemper this summer, just keep on watching the 9 a.m. hour of TODAY.
Follow Ree Hines on Google+.